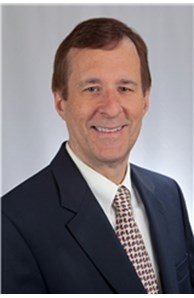 Real Estate Salesperson
Email

gary.burchik@cbmoves.com

Phone
Office
Call me today at 914-299-9046 for all of your real estate questions.
Designations
Certified Buyer Representative (CBR)
More about Gary Burchik
Working Hard To Be Westchester's Best Real Estate Agent

As a real estate professional I attribute my success to an unwavering commitment to customer satisfaction. By focusing on the best interests of my clients, I build long-term relationships that result in repeat business and referrals. This is the cornerstone of my business.
96% of home buyers use the Internet to search for properties before they contact a Realtor. As a result, they are much more knowledgeable about the market today, and require a higher degree of professionalism and range of services. My exceptional resource capabilities, combined with up-to-date knowledge of current marketplace conditions, plus my experience and perseverance enables me to quickly find homes ideally suited for my buyer clients.
For my clients who are selling their home I call on my 25 years of experience in technology as a Senior Systems Analyst to incorporate the treasure trove of resources unique to Coldwell Banker to attract qualified buyers. I use proven, professional techniques specializing in the marketing, listing and selling of homes. Continually exploring new ideas and technology to make the selling of real estate faster, less costly, and easier for my clients.
My unique blend of business and interpersonal skills help me grow my business year over year. I would be delighted to work with you, and am confident that my service will exceed even your most optimistic expectations. I want your business, and I want the satisfaction of knowing I have helped you to achieve your real estate goals.
Contact me today for a no-obligation consultation!!

Gary's Personal Background

My family and I have been residents of Montrose in Cortlandt for over 15 years and we enjoy being active in our community. My monthly newsletter often contains articles outlining what we learn at the monthly Cortlandt Town Hall meetings to help keep our neighbors well informed. My knowledge of area neighborhoods and their schools, hiking trails, library, stores, parks, and more are invaluable in my work. I don't see my job as just being a Realtor. I strive to be more of a Real Estate Advisor with an emphasis on education for my clients.
I entered real estate during one of the most challenging markets in recent memory, and even so, I have helped more clients buy and sell homes year over year and this year will be even better! My 25 years as a technology professional with a top commercial bank in Manhattan kept me on the cutting edge of everything new in the field of technology and that helps make me uniquely qualified to work with today's home buyers and sellers.
Along with being very involved in our community, in my spare time I belong to several hiking clubs and when the weather cooperates I bike with my wife and jog our local neighborhoods.
(Wave me down if you ever have a question!)
My Droid smartphone and iPad2 keep me connected 24/7 with all past and present clients whether through texting, emails, or video chatting. YouTube, Facebook, Twitter, and LinkedIn help me point new buyers to my listings. These same sites help me stay in touch with past clients who I remain friends with long after our transaction has come to a successful completion.

Professional Affiliations

Featured agent:
Realtor.com
Yahoo Real Estate
Zillow.com
Trulia.com
Member of:
Realtor.com real estate network
Trulia.com real estate network
Westchester County Board of Realtors
National Association of Realtors (NAR)
New York State Association of Realtors (NYSAR)
Westchester Putnam Multiple Listing Service (EAMLS)

Communities I Serve

I go wherever my clients need me to go. In the past few months I have helped my clients buy and sell homes in Valhalla and Beacon as well as right in my own backyard of Montrose and Yorktown. The enormous reach of the Internet breaks down old geographic boundaries, creating opportunities for buyers and sellers alike.

Here are Wikipedia links to just a few of the neighborhoods I serve locally:
Montrose
Buchanan
Peekskill
Cortlandt Manor
Croton-on-Hudson
Yorktown Heights
Briarcliff Manor
Ossining