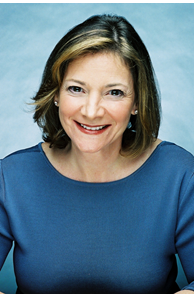 Associate Real Estate Broker
Winner of Coldwell Banker's President's Elite Award
Awards

International President's Premier
Designations
Cartus Network Buyer Specialist (CNBS), Cartus Network Inventory Specialist (CNIS), Cartus Network Marketing Specialist (CNMS), Certified New Homes Specialist (Cert. New Homes Sp.), Luxury Property Specialist (Luxury Specialist)
More about Therese Militana Valvano
Awards And Designations
Coldwell Banker Residential Brokerage in Westchester County, New York and Connecticut has repeatedly recognized Therese Militana Valvano, associate broker in Coldwell Banker Dobbs Ferry, as a member of the International President's Elite and Coldwell Banker International President's Club. Elite membership is granted to agents who rank among the top one percent of Coldwell Banker Residential Brokerage sales associates worldwide.
"Therese's success and leadership in the Rivertowns has ranked her high among Coldwell Banker Residential Brokerage's vast network of agents," says Kate Rossi, president and COO of Coldwell Banker Residential Brokerage for the east coast, including Westchester County, NY. "Her membership to the President's Elite is a testament to her high standards of professionalism and is recognition of her success."
Background and Community Involvement
Ms. Valvano has more than 30 years experience in the real estate profession and owned Ye Village Realty prior to its sale to Coldwell Banker Residential Brokerage. As owner of Ye Village, she was successful in bringing it to the rank of leading firm in the area. Currently, Ms. Valvano holds the designation of Previews Property Specialist for luxury homes. Ms. Valvano, a perennial Coldwell Banker Residential Brokerage award winner, has received multiple awards over the years, regularly ranking her among top performers nationally and internationally. A longtime resident of Dobbs Ferry and the Rivertowns, Ms. Valvano is committed to the local communities. She has volunteered and fundraised for various organizations including the Lyndhurst National Historic Preservation in Tarrytown, the Hudson River Museum in Yonkers, for the metro area homeless through Midnight Run in Dobbs Ferry and for UNICEF. Ms. Valvano graduated Magna Cum Laude with a Bachelor of Science degree from Fordham University. She has extensive corporate marketing and management experience as well as vast experience in all aspects of real estate, such as new construction, development, historic properties and renovations. She is licensed in the states of New York and Connecticut.
Expertise and Experience
With experience in all aspects of real estate, Ms. Valvano is an expert at meeting the goals of buyers and sellers through fine service, dedication and tailoring the real estate process to the individual needs of her clients. She is experienced in new construction/renovations, land, antique homes, luxury properties as well as condominiums and rentals. While well-accomplished as a luxury specialist, holding the Previews International distinction, she enjoys working on all types of real estate transactions. Ms. Valvano is equally as attentive to the first time buyer as she is to her investor clients.
Business Philosophy
Ms. Valvano's business philosophy is simple: she provides good, honest service and ALWAYS does the best she can for each client, while using extensive experience so it can all work! And years of happy clients, who refer their family and friends to her, and enlist her real estate acumen repeatedly, are proof of this. (visit her on Facebook, Instagram, Linkedin, Twitter and rlty.me/therese) #theresevalvano
Coldwell Banker Global Luxury for Luxury Homes
Therese Valvano of Coldwell Banker Residential Brokerage Recognized for Achievements, Invited to Prestigious Elite Retreat
Testimonials
Testimonials from Therese's Clients:
from Larissa: "We have worked with Therese several times over the last few years. She is someone you know you can trust. Therese was knowledgeable, patient, understood and respected our criteria for a home. Excellent negotiator as well!"
from Lisa: "Therese was very knowledgeable about both Scarsdale, where we sold our home, and Irvington, where we bought our home. From everyone we spoke to, Therese is one of the top brokers in the Rivertowns, and she definitely backed up her reputation."
from Michael: "Therese is a careful listener who combines thoughtful analysis with intuitive savvy. She is down-to-Earth, focused and personable. We feel that she genuinely kept our best interests in mind throughout the process of showing us potential homes. Moreover, when she guided us to find the right place she continued to provide helpful counsel throughout the contracting and closing process. Highly recommended!!"
from Deborah: "HIGHLY RECOMMENDED!! Therese has been so wonderful step by step! She is incredibly knowledgeable, professional, sharp, intuitive, and fun to work with! We now have a new friend as well. Therese happily answered every one of our many questions, and once we did find our new home, she easily navigated us through our complicated closing, AND she also provided us a list of helpful resources in our new home town! We highly recommend her services and will definitely invite her to help us sell this home when it's time to move on to our next adventure. The BEST!!"
from Zoe: "Therese is a thoughtful and experienced realtor with a wealth of experience in the local real estate marketplace. She understood our particular needs and our time requirements. We achieved our home selling objectives successfully and speedily. Therese is also a pleasure to work with. If we were looking to buy or sell in the Rivertowns again, Therese would be our go-to expert."