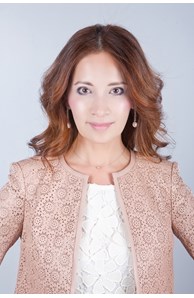 Real Estate Salesperson
Email

Eva.Lee@coldwellbankermoves.com

Phone
Office
Eva Lee
Connect with Eva
Designations
Luxury Property Specialist (Luxury Specialist)
Languages other than English
Chinese, Mandarin, Taiwanese
More about Eva Lee
'A Valuable Ally'
Eva 李
Top 2% of 92,000 Coldwell Banker Agents, Worldwide.
COLDWELL BANKER INTERNATIONAL PRESIDENT'S ELITE
RELOCATION SPECIALIST / INTERNATIONAL & NATIONWIDE
荣获2017年国际排名精英
Coldwell Banker Residential Brokerage 顶级销售经纪
专业+诚信+热心是她的原则
Eva 李在纽约长岛北岸居住近三十年
熟悉这裡的地理环境,学区排名,交通系统,社区建设
购物商场以及医療和治安等相关信息。
三十年的移民生涯,流利的双语能力
以及深入西方主流社会的接触
她奠定了良好的基础
在与当地买卖双方和经纪的房产交易过程中
面临的总总疑难
如沟通,思维,文化背景和价格差异
她都可以迎刃而解,达成协议。
Eva 李坚守一站式服务
从买房,法律顾问咨询,税务申报,银行事宜和孩童入学
她全心投入她的热情
应用她广泛的人脉,专业技能和敬業的精神
成功地帮助许多新移民搬迁和定居在一个新的家园。
以 诚 相 待
Eva Lee has been a resident of Port Washington, Manhasset, and Sands Point for nearly 30 years. Her knowledge and roots in the area make her a valuable ally, whether buying or selling a property in this area. Eva's listings and sales cover a wide geographic area on Long Island, with a specialty in the North Shore.
Eva's fluency in both English and Mandarin, as well as her understanding of both Western and Asian cultures, enhances many successful real estate transactions. Eva has traveled to China over the last several years to bring qualified buyers to USA. She associates with many Chinese overseas companies to help their clients to find a home on Long Island, and surrounding areas.
Please put Eva's enthusiasm, knowledge and experience to work for your special clientele. Your referrals will be treated like "gold."
Expertise


Known for providing the highest degree of dedicated, personalized service, Eva Lee conducts herself with the utmost professionalism to deliver impressive results to her valued clients. As a true expert in her field, Eva constantly orchestrates the most rewarding real estate experience possible. Through her comprehensive knowledge and experience as a specialist in the Acquisition and Marketing of Luxury Single Family Residential Properties and Investment Properties in the Greater North Shore and Long Island real estate market, you may trust in Eva's expertise and accurate assessment. She is very astute and dedicated to providing trusted and sound representation for her local, national and international clientele. In helping a client to find their dream home, sell their special residence or make a strategic investment, Eva takes every measure to assure that all of her clients' personal real estate goals are achieved.
Eva delivers an unprecedented depth of real estate expertise that ensures that her clients are educated and provided with the critical insights to make balanced decisions about their real estate investment. She is extremely diligent in seeing that her clients' needs are thoroughly attended to; from the selection of their distinctive property, to the review of the contractual components of the transaction through to the details of the inspection, and on to the final and important points at closing. She is uniquely qualified and exceptionally creative in developing a dynamic and well-organized marketing strategy utilizing professionally produced marketing and sales materials and staging services that clearly accentuate each property's specific features. When working with buyers, she carefully takes the time and attention to evaluate and prioritize her clients' goals so that she may skillfully find a home they will truly love. As a multilingual agent, Eva is fluent in both English and Mandarin and has an in-depth understanding of both Western and Asian cultures. Having traveled extensively to China over the last several years, she has cultivated a network of private individuals and corporate interest for which she diligently serves their real estate requirements.
Eva's clients trust in her integrity, valued perspective and highly personal and diligent approach. Applying her extensive knowledge and deliberate strategies, she confidently negotiates and secures the best terms and conditions for her clients. She excels at finding creative and equitable solutions to make each transaction come together with a positive result. Eva readily delivers results that are beyond her clients' expectations and is truly a dedicated professional who is very passionate about helping her clients reach their personal real estate goals.
Eva further distinguishes herself with the following achievements: Diamond Circle Award Winner, REAL Trends Best Real Estate Agent in America - Top Sales Professionals by Volume
Contact Eva to serve you and your personal real estate interest.