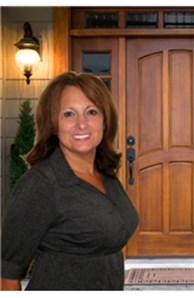 Real Estate Salesperson
Email

debbie.demelis@cbmoves.com

Phone
Office
Connect with Debra
Awards

International Diamond Society
Designations
Accredited Real Estate Professional (AREP)
More about Debra DeMelis
Business Philosophy
Every transaction for my client needs to be a WIN. Because I am committed to building life long relationships with my clients, I negotiate as though I am selling my own house/condo or spending my own hard earned cash. I have found great success in listening to and caring for my clients needs.
My specialties include:
TOGETHER WE CAN GET THE JOB DONE!
Areas of Expertise
Note to Sellers: There are many things I would do to sell your home. Would getting more money be OK with you? If so, my agressive out-of-the-box marketing strategies are for you. I'm the right agent because my goal is to sell your house for the most amount of money possible by getting the most buyer interest possible, in the shortest amount of time, and at the least inconvenience to you. When I say this, I truly mean it. Your listing will get my attention everyday with hard work to provide you with full first class service.
Note to Buyers: Would buying a home for the best price possible be OK with you? If so, I'm the right agent because I will do my best to get the house at a price I would pay for it. I am willing and able to offer support, guidance, and hand-holding when it helps you or be as low key and inconspicuous as you like. Some of the tools I use include: searching the internet 24/7 and sending automatic emails letting you know when a home reaches the market meeting your criteria and week-end or evening showings.
Note to Builders: I've been selected by one of our nation's largest home builders to represent them during the pre-construction and early construction stages with a proven record of success. My marketing and outreach efforts to the broker community procured nearly 35% of their sales while their sales office which was open to the public 7 days a week.

It is not an exaggeration when I say I'm one of the hardest working agents around.

TOGETHER WE CAN GET THE JOB DONE!
Testimonials
We received the contract and appreciate your prompt attention to the matters in the last couple of weeks. LG
Yeah! You did a great job, Debbie. EG
We truly enjoyed the afternoon as well. We appreciate your honesty and impeccable level of service. We felt as if we have known you for years. CP
GREAT…you stated our concern beautifully! EG
Debbie, I see you're good at what you do. SS
I can't thank you enough for doing this with us. (Maybe we can even do it again). Best of luck to you - I will recommend you to anyone I know looking for a home. BH
You are an "answer to a prayer". JD
Sales associates such as you set us apart from the competition. MM
She is totally committed to the needs of her clients…never allows her own interests to interfere… Her marketing skills are excellent and she is an aggressive negotiator. RM
That was amazing negotiating; I wouldn't want to play poker with you. LB
Thank you very much for all the help you have given us. BR
I thank you for being such a good friend to me and my family. NV
YOU are a blessing in our lives. GM
Debra faced new challenges with enthusiasm and determination. HT
Awards
Among Coldwell Banker's Top Westchester Agents list and consistent recepient of awards such as
"Salesperson of the Month"
"Agent of the Month"
"Top Three for New Business"
"International Diamond Society"
Community
Katonah Musuem of Art, Katonah, NY - Fund Raising Committee (volunteer)
St. James the Apostle, Carmel, NY- member
Areas I Serve
Westchester County
Putnam County
Dutchess County
SOLDS
74 Majestic Ridge, Carmel www.WillowRidgeinCarmel.com
602 Eagles Ridge, Brewster
972 Heritage Hills, Somers www.Heritage-Hills-At-Somers.com
18 Ottawa Dr, Patterson
8 Forest Rd, Lincolndale
55 Spuce Knolls, Putnam Valley www.55SpruceKnolls.com
30 Sun Up Drive, Stormville
15 David Drive, North Salem
38 Old Brimstone Rd, Carmel
2 Old Farm Court, Somers
19 Blair Heights, Carmel www.RetreatatCarmel.com
524 East Branch Rd, Patterson
35 China Road, Carmel
861C Heritage Hills , Somers www.Heritage-Hills-At-Somers.com
702 Holly Stream , Brewster
11 Indian Hill Rd, Brewster
28 Langdon Grove, Carmel www.RetreatatCarmel.com
14 Landgon Grove, Carmel www.RetreatatCarmel.com
562A Heritage Hills, Somers www.Heritage-Hills-At-Somers.com
15 Langdon Grove, Carmel www.RetreatatCarmel.com
55 Blair Heights, Carmel www.RetreatatCarmel.com
11 Langdon Grove, Carmel www.RetreatatCarmel.com
27 Langdon Grove, Carmel www.RetreatatCarmel.com
50 Blair Heights, Carmel www.RetreatatCarmel.com
48 Blair Heights, Carmel www.RetreatatCarmel.com
20 Langdon Grove, Carmel www.RetreatCarmel.com
18 Langdon Grove, Carmel www.RetreatatCarmel.com
52 Blair Heights, Carmel www.RetreatatCarmel.com
51 Blair Heights, Carmel ww.RetreatatCarmel.com
Featured Websites
Hudson Valley Real Estate Guide