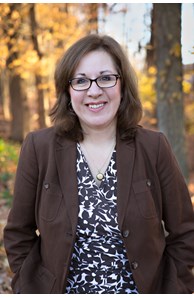 Senior Managing Director, Associate Real Estate Broker
Email

tammy.benkwitt@cbmoves.com

Phone
Office
Coach, Trusted-Resource, Agent-Focused, Team Leader, Non-Competing, Support System, and YOUR Biggest Fan!
Connect with Tammy
Designations
Accredited Buyer Representative (ABR), Cartus Network Inventory Specialist (CNIS), Cartus Network Marketing Specialist (CNMS), Cartus Network Referral Specialist (CNRS), e-PRO, Graduate Realtor Institute (GRI), Luxury Property Specialist (Luxury Specialist)
More about Tammy Benkwitt
Business Philosophy



EXPERTISE - GUIDANCE - PREMIER MARKETING
Expertise - with 27 years experience, I can help you avoid the potential pitfalls and help you reach your goals.
Guidance - I will always provide a profession recommendation. My manner is consultative, no high pressure sales.
Premier Marketing - The primary reason I am affiliated with Coldwell Banker is because they have the resources to market properties the way I've always envisioned. Raising that bar and keeping the standard high.
Education and Experience


Education
American Academy of Dramatic Arts (New York City) - studied acting, theater, writing, speech, and movement.
Iona College (New Rochelle, NY) - business, marketing, communication, writing, public speaking.
Experience
Before my real estate career, I was a Reinsurance Accounting Manager with General Reinsurance in Stamford, CT (1982-1991). I began there at an entry level position at Gen Re's intermediary, Herbert Clough, Inc., and over-time excelled and was promoted, becoming an officer of the company in my early twenties. My primary responsibility was the collection and disbursement of premium and loss funds, ranging from thousands to millions of dollars, among numerous national and international insurance companies. While I was there, I traveled to meet clients and attend various industry events.
In 1991, after the birth of my daughter, I made the decision to leave Gen Re, and turned to real estate. Over 21 years I have affiliated with a couple of firms, including a well-known, local, independent real estate company with whom I was associated for over fifteen years.
One of the most fulfilling aspects of my real estate career is my experience as an instructor, and my volunteer time spent educating myself and others about our profession. I currently serve as a member of both the Education, and Professional Standards Committees for my local association of Realtors®. My teaching experience goes back to 2002 when I started instructing agents in my former company in-house technology programs including Outlook and contact management. In 2005, I began to instruct the NYS salesperson licensing course as well as the National Association of Realtor's® required Ethics class.
May of 2012 begins my affiliation with Coldwell Banker. I made this move because Coldwell Banker has the resources to allow me to practice real estate the way I've always wanted - providing truly outstanding services to all my clients.


Awards And Designations


Awards
Over 21 Years of practicing real estate I have earned many awards based on production - the amount and value of homes I've sold. I am most proud, however, of receiving the 2004 and 2006 Realtor® Recognition Award from the Dutchess County Association of Realtors®. This award was based upon the assistance I lent to other Realtors® - being the "go to" person in the office. (I'm also a proud real estate 'geek'!)
In 1995, I received an award from the Peekskill Cortlandt Chamber of Commerce for my volunteer work with Americares HomeFront in which I helped to lead a team of 250 people make repairs to five area homes in one day.
Designations
A designation is what is awarded to an agent after having completed a series of classes, or an array of course work over a period of time. We always joke that the general public would never understand all the letters next to our names, but agents are proud of these accomplishments as they are not easily earned. Here are mine:
Graduate Realtor® Institute (GRI) - real estate legal issues, accounting, technology, environmental, construction, and best practices.
e-Pro - this is the real estate industry's technology designation.
Accredited Buyer Representative (ABR) - best practices for working with home buyers.
Instructor Training Institute (ITI) - an intensive course required by New York State for certification to teach various real estate classes.
Previews Specialist - Coldwell Banker Global Luxury designation for it's specialized marketing program. (Earned by 10% CB agents world wide.)



Community Involvement


The Pines at Chapel Hill Homeowners Association (Peekskill, NY) - President and board member for many years
Parent Teacher Organizations - held various positions including as a President, Treasurer and member at several elementary schools.
Americares HomeFront - lead a group of 250 people to repair five local homes in one day.
Human Relations Commission - served a three year term for a local municipality helping to improve relations and resolve disputes.
Personal Background

After moving all over Westchester, I currently live in Fishkill, New York with my husband of almost thirty years and our two daughters. My special interests include reading, growing vegetables, politics, music, and going to the drive-in movies!Former Client Testimonials: Some of my fan mail!


"Tammy provided us exceptional service and went out of her way in helping us with our needs. She is able to do more than the average real estate agent. We are extremely pleased with the results. Tammy listens to her clients and knows her market well. We will use Tammy's services again and would not hesitate recommending her to friends and business associates seeking realtor services." Hari R. August 2012
"In an extremely difficult real estate market, Tammy was able to market our home with some innovative techniques that in the end, set our home apart from several others in our specific community. She was able to generate several leads for us and in the end, got us a price that we could live with and within a fairly reasonable time frame. Faced with a relocation to another state, my wife and I were looking for a fairly quick resolution at a fair price (who isn't?). Tammy's expertise in the overall regional market and our style of home and community was very helpful to us in achieving good results." (William L.)
"I do not know where to start to thank you for all the great professional and well organized service Tammy Benkwitt did for us. Tammy went above and beyond her professional obligations to accommodate our time, lifestyle, and special interests. We love her professional and personal approach in showing properties, explaining in detail what to look for and what to expect, and how to handle it. After we purchased our home, she explained step-by-step all the processes from the letter of purchase to closing and all the steps in between. Tammy, Thank You So Much for all your hard working help you gave to us! We loved doing business with you. I truly recommend Tammy for all you're real estate needs, she is truly an asset for everyone and you would benefit from her professional experience." (Paolo and Kemper)
Click here to read more testimonials...
I truly appreciate all of my former clients and it is always an honor to earn their referrals.
Tammy Benkwitt's Video Library


Welcome to my video library! I am building this page to include short videos that help to educate the public about real estate related issues. My goal is to keep them short, sincere, and meaningful! If there is a topic you would like me to cover, feel free to let me know!
Former Client Testimonials / Fan Mail 2.0 :)


"My husband and I just purchased a home and Tammy Benkwitt was our realtor. We found Tammy very pleasant, knowledgeable, patient and most of all, honest. She let us take our time during the process and never pushed us into making a(big) decision too quickly. We enjoyed Tammy and would recommend her to our family and friends." - September 2014
"Tammy is wonderful to work with and I highly recommend her. She is friendly, easy going, knowledgeable, and professional. My husband and I had a great experience working with her. Tammy made the process of buying our first home simple and enjoyable. She was in frequent contact with us and answered all of our questions. It was a pleasure to work with her!" - September 2014
"I highly recommend Tammy. She helped my husband and I sell our first home and buy a new one as well. She is very knowledgeable and was always available to answer our questions (and believe me we had a lot!). She was even quick to respond to a question or concern while away on vacation. We could not have asked for a better, experienced, more personable realtor to work with us." - August 2014
"Tammy made the whole process of buying a home easy, her insights where invaluable". - August 2014
"My wife & I highly recommend Tammy if your looking to buy or sell a home. She helped us in purchasing our very first home & we could not be happier. We had no idea how stressful home buying is and she made every step of the process run smoothly even when we were faced with a few minor setbacks. She was always available to answer all of our questions & help reassure us that things would work out in the end. Her knowledge and expertise in this area is outstanding." - August 2014
"Tammy went above & beyond to make sure our first home buying experience went well. She is very knowledgeable and will surley help you in buying or selling your home." - February 2014
About me as Senior Managing Director, Branch Manager


I am the Senior Managing Director for the Coldwell Banker Somers office, leading an amazing group of real estate agents and staff in providing outstanding real estate services to the community of the Town of Somers and surrounding areas.

My management style is calm, mindful, assertive, energetic, and driven by my core values which are simply:
1) Supporting the well being and safety of agents and staff in our day to day business.
2) Developing innovative strategies to enhance each agents career and income.
3) Providing in-office educational opportunities to agents on subjects ranging from technology and social media, to the NAR Code of Ethics.
I don't compete with my agents, I support them! No longer do I personally sell real estate. I am the coach and the sounding board when agents need me. However, I am also proactive and make sure they have access to cutting-edge industry knowledge.
Our office has two, full-time administrative staff employees. We offer agents marketing support which includes generating flyers, post cards, social media posts and more! Crucial in our support service is to make sure agents receive their hard-earned commission as soon as possible after closing! Our admin team is amazing!
We are a cohesive group with one goal in mind, doing our best to meet the real estate needs of our clients. Agents who have been with our office often say we are a "work family". This is a great place to work! We are all friends here!
My job is to find talented real estate agents who are ready to serve our valued clients. If that is you, then give me a call at 914.714.2127.
-Tammy Benkwitt