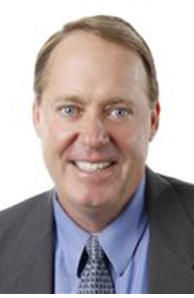 Branch Manager
Email

brad.brandt@kingthompson.com

Phone
Office
Connect with Brad
Designations
e-PRO Internet Professional (e-PRO), Smart Home Certified
More about Brad Brandt
Brad's experience as a Realtor, Manager and Builder, creates a fantastic backdrop for helping with matters in the Real Estate business. Brad understands how a business operates and the hard work and focused approach needed to obtain one's goals. Those that know him use words like honest, trustworthy, accessible, leads by example and motivating to describe him.
Brad was born and raised in Central Ohio. His passion for the area shows through when you speak with him. He truly believes this is the best place anyone could live for any lifestyle. Being a graduate of "The Ohio State University" in Education allows him the ability to communicate well and understand other points of view throughout the entire Real Estate process and long after. He can put himself in "your shoes" and therefore better understand your desires and challenges.
Brad Brandt has had a passion for Real Estate since 1984 when he entered the business as a "Custom Home Builder." As a Realtor, he has loved connecting clients with homes they love and agents with the opportunity to achieve their individual unique goals ever since. Brad loves people to be happy. Brad gets his reward by identifying people's wants and needs and helping them find their way towards obtaining their individual goals.
The Polaris office is the most successful individual office in the State. Making Brad your business partner will help assure that you can reach whatever you desire in real estate.
In the Polaris Office, the environment is warm, professional, friendly and fun. Whether it be the roll out of a new "state of the art business tool" or the competition of the office "Chili Cook Off", everyone treats each other with respect and understanding and has a good time together. It is located near the intersection of Polaris Parkway and I-71 making it extremely convenient to access.
https://www.youtube.com/watch?v=_E8kLQHyQ0s - office video
http://www.westervillechamber.com/ - Westerville Chamber of Commerce Link
https://www.powellchamber.com/ – Powell Chamber of Commerce Link
http://www.delawareareachamber.com/ - Delaware Ohio Chamber Link
http://www.orangetwp.org/ - Orange Township/Lewis Center Link
http://sunburyvillage.com/ - Sunbury Ohio Link
http://galenaohio.org/ - Galena Ohio Link