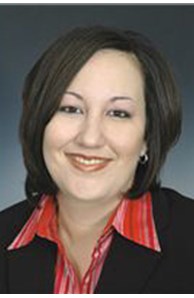 Sales Associate
Email

kristel.smith@kingthompson.com

Phone
Team
Office
Awards

International Diamond Society Team
More about Kristel Smith
Profile Information


"Get the quality, personalized service you deserve!"


My name is Kristel Smith and I am a full-time, full-service REALTOR with The Powell Group at Coldwell Banker King Thompson serving the residential real estate needs of buyers and sellers in the Greater Columbus, OH area. My focus is to provide QUALITY, one-on-one personalized service to ALL of my clients.

The Powell Group are the

TOP SELLING

agents in the Polaris Regional Office of Coldwell Banker King Thompson and in the top 10 teams of our company. Our experienced professional team, technology focused marketing, customer service and consistent communication are the cornerstones of our business success. We believe our marketing program is the most comprehensive in the industry. When you add in our experience and work ethic, we have a formula for success!

For me, this career is more than just a way to make ends meet. It is about helping people achieve their goals and their dreams...thinking creatively to solve problems...and allowing people to feel as if they can put their trust in me to help them with what will probably be one of the biggest and most important purchases of their life. I want my clients to feel as if the best decision they ever made was to ask

KRISTEL SMITH

to assist them in the sale or purchase of their home. I hope that you will give me an opportunity to show you the difference. I am a NO PRESSURE sales professional, so don't hesitate to contact me if you are the least bit interested in talking about real estate matters.

Please call me at 614-439-6401 to find out how Kristel Smith and The Powell Group can be of assistance to YOU!




Business Philosophy
MISSION STATEMENT
"TO PROVIDE EXCEPTIONAL QUALITY SERVICE TO MY CLIENTS AS IF THEY WERE A PART OF MY OWN FAMILY, DEDICATED TO CONSISTENTLY EXCEEDING EXPECTATIONS. AS A PERSON OF INTEGRITY, I AM COMMITTED TO CONDUCTING MY BUSINESS WITH THE HIGHEST ETHICAL STANDARDS ALLOWING MY CLIENTS TO FEEL AS IF THEY CAN PLACE THEIR TRUST AND CONFIDENCE IN ME AT ALL TIMES."

Community Involvement


Community and community service are very important aspects of my life. I am very involved within the community, my church, and various community service activities. It's an extremely important aspect of my life and I encourage everyone to find a community service organization that they believe in and get involved.

Personal Background


Born and raised in a small town in southwestern Pennsylvania, a city of much poverty and high unemployment, things did not come easy to the residents. I soon learned that if I wanted to succeed in life, it was going to take hard work and determination. I started working at the age of 16 as a waitress. Through that job (believe it or not), I realized that I really enjoyed working with people.

I became an Ohio resident my sophomore year of college when I transferred from Penn State University to Ohio State. Go Bucks! Coming from a small town, moving to Columbus was exciting and I quickly grew to love this city. It had so much opportunity and excitement. Once I graduated with my BA in Communications, I was immediately presented with an opportunity to pursue a career in marketing and public relations at the Wexner Center for the Arts, which I gladly accepted.

The real estate industry had long been an interest of mine, and it wasn't until my husband and I sold our first home and purchased our second home, before I realized my ultimate passion and drive for the business. But above my passion for the field of real estate is my passion for working with and helping people.

Education and Training


1.) Top Listing and Selling Agent at CBKT Polaris Regional Office since '03!
2.) Premier Agents (Top Premier agents 2003 and 2004 in Company)
3.) Top 10 of all CBKT Agents in the Company
4.) Top 2% of all Coldwell Banker agents nationwide
5.) Member of Presidents Counsel at CBKT
6.) Member of the 2003, 2004, and 2005 Elite (top 4% of all Coldwell Banker Agent in the Nation)
7.) M.A.M.E. award 2000 (Tina)
8.) Communications Degree w/ emphasis on Marketing, OSU (Kristel)
9.) Business Degree (Marketing), Otterbein (Tina)
10.) Business Degree (Marketing), OSU (John)
11.) NHSD New home specialist designation (Tina)
12.) Residential Specialist designation (Kristel)
13.) Certified Negotiation Specialist designation (Kristel)

Testimonials


"Kristel Smith recently helped my husband and I purchase our first home. We were thrilled to have her as our realtor, and if we need a realtor in the future, we will happily use her again. She was well organized, professional, and enthusiastic. As first-time home-buyers, we appreciated that she clearly explained the home buying process to us during our first meeting. Since we were new to the process, she also helped us to notice particular features of the homes we were looking at, particularly features that would help resale value or features that we might want to ask the sellers about. We were very impressed by how quickly she responded to voicemail and e-mail messages; usually we would receive a response within a couple of hours - if not sooner! Kristel was also very knowledgeable about the housing market in our price range. When we found a home for which we wanted to place an offer, she did research on other homes to help us determine an appropriate asking price. She was honest about the fact that she thought our initial idea for an offer might be too high, and she helped us to determine a more appropriate offer. Throughout the negotiation process, she was extremely helpful, and in the end, we bought the first home that we placed an offer on. Kristel is a fantastic realtor, and we would highly recommend her to any of our friends." ~ Sara and Matt
"My husband and I couldn't be happier that we chose Kristel as our realtor. We had been on the market before and were not looking forward to another go around. Kristel is the most professional, considerate, and hard working realtor you'll find. She is patient, thoughtful, and really understands the process of buying and selling a home. She has excellent follow through, and is still working for us to this day (and we have been in our new fabulous home for 3 weeks) and she is still making sure we are taken care of. I cannot say enough positive and wonderful things about Kristel Smith. She was not only our realtor, but became a true friend that always had our best interests in mind. If Coldwell Banker King Thompson could have a voice...it should be Kristel Smith's. We'll never be able to thank her enough, our new home is fantastic and the transition from selling to buying was seamless. Thanks again, you truly made this a pleasant experience and we are so happy to have found you! We will refer you to everyone we know!" ~Tammy and Kyle


"Working with Kristel has been an outstanding experience. Kristel has outdone our expectations of any realtor. Kristel takes the stress of selling a home and buying a home truly on her own shoulders. Kristel goes above and beyond research and cuts no corners. Kristel is extremely detail oriented, always prepared and follows up with her clients 24/7. Kristel is a dedicated realtor, not only to her company she is working for , but to her clients. Kristel doesn' t give up easily, she searched until we found the perfect home and settled for nothing less. We have never worked with a realtor who is so on top of things as she has been throughout our entire home selling and home buying experience. We will recommend her to all our friends and family." ~ Dwayne & Amie


Technology


The Powell Group uses cutting edge technology to market our listings. Our listings are featured on at least 12 high traffic websites including but not limited to kingthompson.com, coldwellbanker.com, realtor.com, openhouse.com, googlebase.com, realestateyahoo.com, frontdoor.com, zillow.com, cyberhome.com, columbusrealestate.com, coldwellbankerluxury.com, century21.com, erarealestate.com, and our team's website tinaandjohnpowell.com. For greater listing exposure, Kristel Smith also features her listings on Facebook, Craigslist, and YouTube!
Each website has the ability to show a virtual tour of your home. We believe that the virtual tour is vital to the marketing process. One of our goals is to create excellent visual images so potential buyer's already have some interest before they tour your home. Our virtual tour not only shows up to 50 pictures of your home with detailed descriptions, but also includes other nearby features such as schools, parks, lakes, community centers and other points of interest. This is important because not all buyers are familiar with the area.