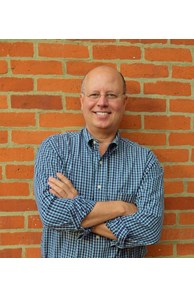 Realtor®
Email

mike.carruthers@kingthompson.com

Phone
Office
Nobody Knows Bexley Better! Mike has again claimed the title of #1 Top Agent in all CBR offices for 2019.
Connect with Mike
Awards
10 Million Dollar Club

25 Million Dollar Club
5 Million Dollar Club

Cartus

International President's Premier Team
Million Dollar Club
More about Mike Carruthers
About:
The Mike Carruthers Team is a small and dedicated group of Real Estate advisors and advocates.
We're committed to helping you achieve everything you hope for and more. Serving you with the highest levels of ethics, integrity and exceeding your expectations at every turn. As experts in the science and art of the negotiation process, we'll help you attain the best results from the successful purchase or sale of your home. We understand that the buying and selling process can be complicated and difficult. So, we make it our mission to take on all the responsibilities and work to support you and your family from the beginning to the end.
Meet Our Team:
Mike Carruthers is the number one agent and number one small team at Coldwell Banker Realty, the number one Brand in the Columbus area. Coldwell Banker is the most recognized Real Estate Brand in the country and the world leveraging the Combined Powers of #1.
Mike Carruthers is a life-long citizen of Bexley and has enjoyed nearly 30 years as top agent in Bexley, as well as Coldwell Banker Realty Columbus. Mike offers a simple reason for his record of success. "I dedicate myself to my clients, working harder to make certain they receive everything they need and desire. I provide them with calm and honest support. I'm their go-to expert and resource for whatever comes up. When it comes to the deal, I play hard and fair to ensure the best outcome for them." Mike's service to his clients is enhanced by his teammate, Olivia Karns.
Olivia Karns has spent the past few years working in the real estate industry as administrative support staff. "From my experience in working in the real estate world, I understand the importance of a smooth transaction from start to finish. Purchasing or selling a home is one of the biggest decisions you can make and making that process easier is my biggest goal". Olivia assists the team in transaction coordination and marketing strategies to provide clients with the best experience possible.
As Mike's clients tell you in this video testimonial, Mike provides exceptional service when it comes to the three most important criteria in listing your home with any realtor:
1. The ability to understand and show the house in the most favorable light.
2. To help the clients understand the market and how to optimize their position.
3. To provide expert assistance in negotiations once an ideal buyer is found.
Visit Mike's website at www.TheCarruthersTeam.com