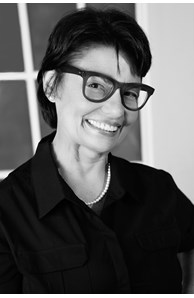 Realtor®
Email

sheila.straub@kingthompson.com

Phone
Office
Experience, Integrity, high level of energy, dedication, enthusiasm, commitment and efficiency are the reasons you would like to work with Sheila Straub!
Connect with Sheila
Awards

International President's Circle
Designations
Smart Home Certified
More about Sheila Straub
Sheila works for you as a full time Realtor, staying current with the market trends so that she can make your dreams of home ownership come true, help you sell your home quickly, assist you with moving up or downsizing. She also is a strong figure in the Bexley community, as evidenced by her tireless service and dedication to many organizations year in and year out.
Personal Background


The Straub Family has been involved in Bexley since 1976 and believes that personally and professionally, "Bexley is a Special Place to Live!"
Sheila is married to her high school sweetheart and has raised her family in Bexley. Her daughter Shannon graduated in 1989 with Honors from Bexley and was an All-State field hockey player; she went on to continue her playing career at Kenyon College. Shannon works in the IT world.
Son Shawn graduated in 1988 from Bexley High School and then Capital University, with honors. Has has coached BHS wrestling. Shawn is a project manager for Elford.
Husband Ed is involved with Bexley Lions, currently serving as President, and has previously served as the Treasurer for Bexley Lions, as well as Big Brothers/Big Sisters. He also masquerades as Frosty the Snowman around the holidays with the Bexley Historical Pancake Breakfast!
Sheila and Ed have two amazing grandchildren. Julia Rose, 17, is quite the accomplished athlete, keeping busy with soccer, lacrosse, and basketball, while Connor McIntyre, 18, is an accomplished soccer, lacrosse, and football player.
Call today to make your most valued and cherished investment a dream come true with trust and confidence! - Sheila
Community Involvement


Sheila believes strongly in giving back to the community. She has been involved as a sponsor for these terrific organizations:
2019 Bexley Citizen of the Year, along with husband Ed!
St. Catharine Golf outing
DARN/ SHOP HOP
St. Catharine Night at the races
Bexley Women's House and Garden tour sponsor and house captain
PILOT DOGS
Bexley Boosters
Bexley Historical Pancake Breakfast sponsor and FROSTY the snowman (played by her husband, Ed!)
Bexley Community Foundation
Children's Hospital Twig 88
Peletonia
Bexley Swim team
Montrose Elementary Winter Fair
Drexel Movies
CBKT Night in the Wild sponsor and Silent auction
Center for New Directions
Bexley Music Parents
Friends of the Bexley Library
Bexley Farmer's Market
Taste of Bexley
Awards and Designations


In addition to her generosity and passion for serving so many organizations in the Bexley area, Sheila is one of Coldwell Banker Realty's most decorated agents. Following are her honors:
NRT Top 1,000 Sales Associates (2012, 2013, 2014, 2015, 2016, 2017, 2018, 2019)
Coldwell Banker Realty's Best of the Best (2014 (#1), 2015 (#2), 2016, 2017, 2018, 2019 - # 1 in all Individual Associates)
Coldwell Banker Realty Individual # 1 Agent in the Bexley Office / Top Listing /Top Selling and Top Closing # 1 Individual
Coldwell Banker International President's Elite / Achieved Minimum of $375,000 adjusted gross commission or minimum of 50 closed units (2016, 2017, 2018, 2019)
Truly Remarkable Service Award (2000, 2012, 2019)
Top 2% of 91,000 Agents Internationally (2017, 2018, 2019)
Number One Sales Associate for Coldwell Banker Realty, closing 64 units/nearly $600,000 gross commission (2017)
Coldwell Banker International President's Circle / Top 5 % Internationally (2019)
Coldwell Banker Realty President's Council (Top 10% of company/office) LEADERS AWARD
Coldwell Banker Realty Quality Choice AWARD (100% Customer Satisfaction)
International Diamond Society, International Presidents Circle, International Presidents Premier, International Diamond Award
In the 2nd and 3rd quarters of 2015, 2016, 2017, 2018, and 2019, she received recognition for being ranked in the Top 1,000 agents, which is the Top 1% of all 50,000 Coldwell Banker Agents nationally, a huge point of pride!
Member of the President's Sales Club, which represents the top 10% of each office and the Coldwell Banker Realty Company
The OAR President's Club
Endorsed as a 2005 Graduate of The Integrity Selling Institute, as well as a proud panelist for the 2006
Associations


Sheila is a member of the Columbus Association of Realtors, currently serving on the Standard Forms committee, The Ohio Association of Realtors, The National Association of Realtors, and a member of the Bexley-Eastmoor-Berwick Realty Association, where she has held offices as Vice President and President.
Endorsed and received in 2010 Bexley Office Community Service Award.
Past Member of the City of Bexley Zoning Board
Bexley Community Foundation Director
Bexley Tree Commission
Bexley Women's Club as a sponsor for the Bexley House and Garden Tour
Nationwide Children's Hospital
Involved in supporting Bexley's DARN program
2019 Dan Goldman Community Service
2019 - Ed Sheila Straub Bexley Citizens of the Year
Testimonials


We are so appreciative of the way you took care of us on this rollercoaster ride of a house hunt. You were always available and on top of things - an advocate for us in every way. We know you make many sacrifices in your personal life to be as excellent at your job as you are; we just want you to know that it makes a difference. You are an incredible Realtor and a beautiful person. Thank you for sticking with us in this journey! -Bill and Emily
You are such a blessing to the Bexley community! It is difficult to accurately convey to you how much better so many Bexley neighbors' lives are because of you!! You are a trusted professional in the real estate world, you are dedicated to helping others in so many ways. We are so very thankful for your donation and commitment to DARN. You brighten the lives of all who cross your path. Bless you! -Mary, DARN secretary
Sheila is the consummate professional. She is devoted to all aspects of real estate buying and selling, and is dedicated to find her clients the home that is perfect for them! -Lynda
This was a very hard process - nice home in a declining neighborhood. Sheila was supportive, patient, kind, and clear about the realities of the situation. We feel we would not have sold the house without her. She sacrificed personally to make the deal work. We were lucky to have her working for us and she is a great asset for Coldwell Banker Realty. -Shaunessy
Sheila provided exceptional service - she went the extra mile, paying attention to every detail, was an excellent listener and communicator, always enthusiastic and supportive. Her friendly manner and professionalism made for a stress-free experience. Especially impressed by her knowledge of the market, negotiation skills, and the expert contacts she brought in during the inspection process. She was extremely prompt and efficient in every phase of the buying process! -Lisa
Excellent communication even during times of inactivity with sales prospects. Very professional and knowledgeable. Worked very hard to sell our home. Sheila is the best in the business! -Timothy
We were touched by Sheila's warmth and caring, her commitment to making the sale successful, her presence and support, and willingness to go above and beyond. A very special person! -Laureen
Sheila Straub was very helpful, energetic, and knowledgeable. Highly professional in every aspect. She is awesome. -Mr. and Mrs. Hahn
Sheila is top notch! She is smart, savvy, empathetic, and patient. Sheila is the best and CBKT is lucky to have her! -Steve
Sheila is a top professional, and a good person. She gives her all. -David
Sheila Straub's way of doing business helped to take the stress out of a stressful time - she was always there for us - friendly and caring. Sheila is what every realtor should strive to be like! She is always on top of everything!! Sheila confirmed over the past few months what I already thought of her - professional, thorough, and a delight to be around. -Mr. and Mrs. Miller
Sheila took on a difficult home to sell at a bad time of the year in a bad market and sold it. She is extremely patient, thoughtful, and professional. Sheila rocks! -John
Sheila went over and above for us. She is such a pleasure to work with. She makes you feel comfortable. Sheila always came over and lights on and off after 40 showings! We weren't living in the home. Sheila is a jewel! -Mr. and Mrs. Russell
"Sheila was beyond excellent in all of the above and every step of the way. She is a true professional - accessible, knowledgeable, respectful of your needs and wishes and immediately responsive. She made the entire process easy and smooth, things just flowed - we couldn't have asked for a better experience, both in selling our house and buying a new home with Sheila." -James and Monica