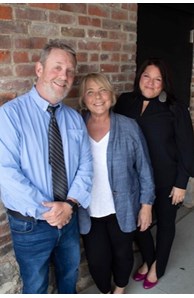 Sales Associate
Let's Talk About Columbus
More about Heidi Sutter
I've lived in Columbus Ohio my whole life and other than my love to travel, I have never found a reason to leave. Columbus is HOME. I am a proud Central Ohioan and I love the vibe of the city and all the nuances of the communities in and around the downtown area. In my free time I love visiting local shops and boutiques, checking out art and craft s by local artists, supporting new restaurants and checking out local coffee shops with friends and my daughter Emma.
For me, real estate has never been a job. As a child, my Sunday mornings were spent watching the King Thompson home show. I have always been slightly obsessed with houses, what they sell for, how they are staged and what design trends are hip and unique. I became and agent in 2007 and my business has been built on long days and nights perusing the MLS, while watching HGTV House Hunters. Real estate and helping my clients is what I love doing. Making the process of buying or selling a home easy and drama free is what I do.
My family consists of my husband, best buddy and business partner Brian Smith, my handsome son Jake, sometimes sweet Emma and our fur babies Mabel (a german shepard) and Chubb (a American Bully named after Nick Chubb). We enjoy floating and boating on Alum Creek, hiking around Ash Cave, Conkle's Hollow in Hocking Hills and just enjoying life.
Running a successful real estate team is the result of hard work, grit and determination. Helping make the process of buying and selling homes as smooth and stress free is my goal. I believe that is the most important part of my role as an agent is making a great and exciting time in my clients life, pleasant, fun and enjoyable. If you would like to talk about how I can help and how I will work for you, let's meet for lunch or coffee and get to know one another.