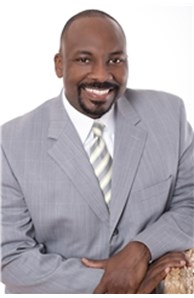 Branch Manager
Email

newton.burris@kingthompson.com

Phone
Office
Welcome to the New Albany/Gahanna Office!
More about Newton Burris
At Coldwell Banker King Thompson, our number one priority is to Help Agents Live Exceptional Lives. We demonstrate this by using our Core 4 Values. These values are the basis of everything that we offer. The Core 4 is made up of business-building tools, income enhancing opportunities, real learning educational opportunities offered on the corporate and that branch levels, along with our wonderful Culture of Awesomeness.
At Coldwell Banker King Thompson we focus on the things that drive agent success:
Production Power- we help agents sell more homes, make more money and work more efficiently.
Coaching to Confidence-we enable agents to expand their sales and business development skills through effective education, coaching and support
Culture of Awesomeness- We provide a diverse environment that is collaborative, supportive and fun. We are a company that inspires pride.
Wealth Builder- we offer real financial strategies that agents can use to grow and protect their personal wealth, now and into the future. We believe your best years are ahead of you.
About Newton
With two decades of experience, Newton knows what it takes to be the best in the business. As a true leader, he believes in providing tools to help agents reach their full potential. He provides agent coaching to help keep business on track and helps both new and experienced agents take their business to the next level. With his support and guidance, he can help you achieve a successful career in real estate.
As manager of the New Albany/Gahanna office it is his responsibility to provide and innovative, productive and energized office atmosphere where all agents meet their business and personal goals. Newton and his support team help all of our agents with the tools, education and "out of the box' thinking they need to ensure success.
About our office
If you are looking for a productive and supportive environment, look no further. Our office continues to produce Rising Stars year after year. It is one of the most unique offices in the Coldwell Banker family. We are committed to helping agents reach their goals and provide you with specialists to help grow your business.