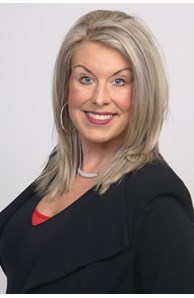 Realtor®
Email

ashley.bolognone@kingthompson.com

Phone
Team
Office
More about Ashley Bolognone
I am a customer-service-oriented real estate agent who helps both buyers and sellers in the Columbus, OH market. If you're looking for an agent with perseverance, passion, and a keen business acumen accompanied with a "people-first" approach, you've just found her.

Following a Passion for Real Estate: From Healthcare to Housing

I graduated from Franklin University with a Bachelors in Business Forensics and a Masters in Healthcare Administration. Not only through my educational experience, but also my professional experience in high-end sales for the past 17 years I was able to transition to my real passion; Real Estate.

What Makes Me Different from Other Agents

There are a lot of agents to choose from when buying or selling a home. So why choose me?

• Service: I have worked in sales for over 17 years before transitioning to real estate. "Customer service" is more than just a catchphrase to me—it's a way to do business. I strive to exceed my client's expectations in all aspects of the real estate process, and to "wow" them with my service-oriented approach.
• Coaching: Success in real estate starts with education. You have to understand the nuances of the local market, the dynamics of supply and demand and how these things affect you as the buyer or seller. If you work with me, I'll make sure you are well informed at every step of the process, so you can make smart decisions. You deserve nothing less.
• Contact: You'll have a lot of questions during your real estate transaction. Everyone does. You deserve to know what is happing at al times, and what needs to happen in order to reach the finish line. If you choose me as your real estate agent, you'll enjoy constant interaction and communication. You'll always be in the know.

A Smoother, Less Stressful Real Estate Experience

Buying or selling a home can be exciting, but it can also be stressful. It's particularly stressful for first-timers and those who have a short timeline. I know this first hand, because I have been there myself. That's why I work extra hard to keep my clients informed, and to make the process as smooth as possible.

Negotiations are a big part of the real estate process, and it's an area where I excel. I know how to negotiate in a non-adversarial fashion, to keep things on track and to avoid unnecessary hassles and hurdles. My main goal as a real estate agent is to help you achieve your goals.

If you have any questions about my real estate services, or what I can do to help you, please don't hesitate to ask. I look forward to hearing from you.
My Specialties
Relocation, Working with Buyers to find the "Right" home, Helping Sellers get their homes SOLD in the fastest amount of time for the highest price!