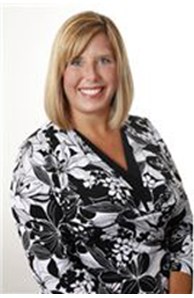 Branch Manager
Email

kim.elton@kingthompson.com

Phone
Office
Connect with Kim
Awards

Cartus
5 Million Dollar Club
Designations
Luxury Property Specialist (Luxury Specialist), Smart Home Certified
More about Kim Elton
The Love of Real Estate. Kim started her career in 2005 as a Realtor, and by 2011 she became a part of the management team at Coldwell Banker King Thompson. Throughout Kim's career in Real Estate she has not only gained knowledge of the industry but has also become a successful coach for agents just like you. Her knowledge for the industry coupled with her strengths in coaching and agent development has made Kim the strong trusted leader she is today.
Your Business Partner. Kim's top priority is agent success, as she coaches agents one-on-one and in small group workshops. With her help the agents will have the opportunity to learn tools that will help them become successful agents from the basics of working on a business plan, to putting together an electronic listing presentation. With the help from Kim, an Agent Development Specialist, E-Marketing team and sales support, Coldwell Banker King Thompson is adamant on helping agents become confident and skilled as they embark on their real estate careers.
The office culture speaks volumes to Kim's work ethic, as she has developed a non-competing, hardworking and fun environment where agents are supportive and excited for one another's success.
Core 4. At Coldwell Banker King Thompson, our number one priority is to Help Agents Live Exceptional Lives. We demonstrate this by using our Core 4 Values. These values are the basis of everything that we offer. The Core 4 is made up of production power to help agents sell more homes and work more efficiently, coaching to confidence enabling agents to expand their sales and business development skills, a culture of awesomeness that provides a diverse environment that is collaborative, supportive and fun. We are a company that inspires pride, and we offer real financial strategies that agents can use to grow and protect their personal wealth, now and into the future. We believe your best years are ahead of you.
Strong Support and Education. If you are looking for a productive and supportive environment, look no further. The Metro and Southwest offices continue to produce Rising Stars year after year. They are filled with top agents who have both passion and success in their lives. Closing over 1,000 units last year and several of our agents rank in the top 1-9% of all agents in the nation. We are committed to helping agents reach their goals to help grow their business. Our Referral Rewards program offers monetary incentives for referring quality sales associates to the Coldwell Banker King Thompson family!
Testimonials
"As a new agent the support that Coldwell Banker King Thompson provides its agents is second to none. Our sales manager and agent development specialist are happy to assist any agent with questions or concerns as they arise...even late night phone calls and texts not that I recommend that. The support staff is there to help and are generous with their time and talents whether it's the admins or the eMarketing specialists you have all the tools necessary to provide excellent service to your clients. They are happy to see you succeed and grow in your role as a Realtor." Melissa Gregory