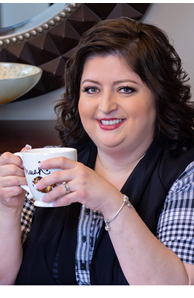 Sales Associate
Email

teresa.isner@kingthompson.com

Phone
Team
Office
Awards
10 Million Dollar Club
Designations
Accredited Buyer Representative (ABR), Senior Real Estate Specialist® (SRES), Short Sale and Foreclosure (SFR), Smart Home Certified
More about Teresa Isner
Awards And Designations:
Helping clients buy and sell homes since 2004
10 Million Dollar Agent
2017-2020 CBKT Sterling Club
Professional Property Stager Consultant
Smart Home Certified
Senior Real Estate Specialist, SRES
Accredited Buyers Agent, ABR
Certified Negotiator
Short Sales and Foreclosure Specialist
2005-2019 Quality Choice 5 Star Customer Satisfaction Award
2015-2016 Coldwell Banker Diamond Society Award

Services Available:
bull; New Home Sales: Buying Building bull; Buyers first time and experienced bull; Sellers
bull; Investors bull; Down Sizing bull; Foreclosure Short Sales

bull; Land bull; Home Staging

About The Isner Home Team:
The Isner Home Team Advantage prefers to the more personable team approach. Dedicated to putting their clients needs and wants at the forefront of their business with highly personalized, customer-centered service with a focus on exceeding the expectations of their clients.
The Isner Home Team understands that buying or selling a home is more than just a transaction: it is a life-changing experience. The Isner Home Team is dedicated to providing exceptional, personalized service. They take great pride in the relationships they build and always work relentlessly on the clients behalf to help them achieve their real estate goals.
If your thinking of selling or buying a home in this city, state, or country The Isner Home Team can facilitate all the details. Make them the first and only call you need to make when it comes to real estate.
Their average days on market bests their competition, their final purchase price, and their dedication to their clients is what makes The Isner Team successful. More than 95% of their business is from past clients, friends, and families they have served since 2004. Call The Isner Home Team Advantage today, 614-580-8090.
What Teresa's client's are saying:
"Teresa Isner did everything we asked and more to get us the best possible deal on the sale of our home. The sale went effortlessly on my part!"
T. Potts
"Teresa Isner done a fantastic job first on selling my home, it was smooth and easy then she continued with lots of home shopping of a new home, we went into contract on a hoe and not working out from the other side of the transaction of the selling agent proved to me that I picked the very best person to be my realtor, she bent over backwards for us to do what needed to be done we are now in contract again thanks to her driving me around hours and still doing her work everyday, Teresa is a very fun, loving, caring person. I will definitely recommend her to everyone buying and selling their home. Thank you Teresa for everything you have done, I appreciate it. You picked a great profession that suits you well. Strong women getting what her customers want. Keep up a great job your doing!"
S. Freeman
"Teresa was quick in responding to our questions and text/calls. Whenever we had a question, it was answered right away. She was with us every step of the way and really helped make this process as stress-free as possible."
JB Ramirez
"Teresa and the Isner Team are wonderful. They are very knowledgeable about the real estate business. I have used her 2x and will continue to use their services in the future. I would recommend them. They are friendly and quick to respond to questions and concerns."
M. Porter
"I appreciate Teresa's "get it done" attitude!"
C.King
"This is the second time I've worked with Teresa and her staff. They are very responsive to my questions, helped educate me when I had questions, and walked me through each step of the process. Need it sold, ask for Teresa!"
A. Johns
"Teresa is extremely knowledgeable, professional and accessible. She was fantastic to work with! I would recommend her to anyone wanting to buy/sell a home!"
A. King
"As the dust settles from an emotional ride I wanted to say thank you for all that you did. I appreciate all that you did. It's now obvious to me that the Lord had YOU in mind to get this house sold. You. Seriously, an offer in 3 days! We usually did not have showings for weeks before. He uses people to accomplish His will. You are blessed for He chose YOU to get this sold after all of these attempts. Thanks again and have a great day. I will recommend you :-) " (IN CONTRACT IN 5 DAYS)
Chris
"Teresa, You are the best, I can't say enough about how professional you are!" Matt
"Thanks Teresa for all that you done for me in selling my house in this down market, after I sold some of my land that came with the house originally I was not sure if I could even break even selling again. Not only did you exceed my expectations on the selling price you sold my country home in such a quick time, I was shocked. I also want to thank you for putting me in touch with the right agent here in TN. I am truly thankful for all that you done and I will tell all my friends back home about you." Jones
"Teresa, I cannot thank you enough for helping me through this process, I don't know what I would have done without you, my other agent was just plain worthless. You sure know how to help a old lady like me out! Your a very good Realtor and my children will be calling you too." Riley
"Teresa did a fantastic job and I will recommend her to EVERYONE. She was the 2nd Realtor and got the job done!" Humphrey
"She sold my home FAST, even before the 1st open house, after another company had it listed for 6 months and could not get me any offers." Adams
"Your the best thing that has happened to us, our other realtor did not do nothing like what you done for us, thanks again." Chapman
"She sold my house and helped me find my next house in another city in record time." Thompson
"She knows Condo's sells them fast and for a great price." Wrights
"She sold both of my homes and help me buy a new home, she's the realtor my whole family trusts." Rick
"She came out told me exactly what I needed to do to sell my house and told me exactly what it would sell for, she has my vote!" Dee
Mission Statement:
Real Estate is not about a transaction, It's about the relationship.