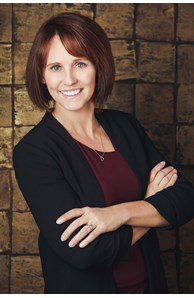 Sales Associate
Email

chasitity.paine@kingthompson.com

Phone
Office
More about Chasitity Paine
Born and raised in Southern Ohio I consider myself a transplanted small-town girl, now living in Pickerington with my husband and my youngest son. I am the mother of three children, one in the Air Force, one on his own, and one still at home at Pickerington High School. My formal education and work experience is in accounting but my life has been one of buying, fixing up, and selling homes. I have a lot of experience with budgets for the business I have worked for as well as family budgets, for myself, my family, and for the owners of those business's. My accounting experience has put me in a unique position to be able to help a home buyer understand how much house they can afford. My home repair experience has given me the knowledge to understand how to help someone buy the house best suited to their needs, and if they want; the abilities to manage projects.
In addition, my background of flipping homes gives me the experience to coach a seller into making good financial decisions on what it takes to get the most out of a sale.
I love houses and I love working with people and their dreams. Please let me help you find the home of your dreams or get the most out of the sale of your house.