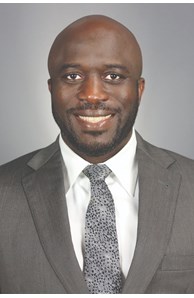 Sales Associate
Email

myers.slebo@kingthompson.com

Phone
Office
More about Myers Slebo
"In the real estate business, you learn more about people, and you learn more about community issues, you learn more about life, you learn more about the impact of government, probably than any other profession that I know of." – Johnny Isakson. A real estate agent has the capacity to drastically change people's lives and help make people live the American dream. This is the primary reason I love being an agent, to make people's property ownership dreams come true!
Myers earned an Associate degree in General Studies from Central Texas college. His desire to incorporate his education with his people skills led him to the real estate world. For the past twenty years, he has shown his desire to serve as is displayed in service to our nation where he was deployed to Bosnia, Iraq and Afghanistan. His time in the service enabled him to work with and lead people from different demographics and walks of life. He is now bringing that diversity and passion to serve the real estate world and looks forward to serving you.
He has experience in home construction and investment. Nevertheless, what sets him most apart from his colleagues is his willingness to build and form relationships with his clients. Myers lived by a certain kind of value system while in the U.S. military and incorporates those values into his everyday life as well as his role as a REALTOR. Those values include duty, respect, selfless service, honor, integrity, and personal courage. These are almost the same as the core fiduciary duties of a real estate agent. As an agent, Myers brings a wealth of twenty years of "military knowledge" and a very fresh, outside the box, "perspective" to the realm of real estate.
Myers and his brother both joined the US military to serve and give back. After twenty years and now as a veteran, Myers wants to bring that same kind of passion to his clients and the real estate world. He is the kind of person who "believes" that the central focus of a person should be "to" achieve, producing results "and wants to provide those same results to and for his clients."
Besides from working as a real estate agent, in his free time, he likes to spend time with his daughter and two sons. He also enjoys going to NFL and NCAA games, exercising, and any kind of competitions."