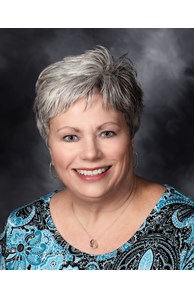 Sales Associate
Email

cathy.miller@kingthompson.com

Phone
Office
Connect with Cathy
Awards

International Sterling Society
More about Cathy Miller
Exceptional Customer Service

These three words are at the core of who Cathy Miller is. Anyone who knows her can tell you that the foundation and success of her entire professional career has been due to her acute delivery of exceptional customer service. She makes her clients feel welcome, ensures that they receive constant communication, provides them with expertise and results that often make them life-long customers, and builds relationships to the point where many of them become personal friends. Cathy is dedicated to her clients, she is fair and focused, and will earn your trust.
Intimate Knowledge of Columbus & Surrounding Areas

Cathy grew up in Columbus and has lived there most of her adult life. She has served on the Upper Arlington Chamber Board, countless volunteer committees, including a member of TriVillage Rotary. Her relationships run deep in this community - and she loves it here! Additionally, before becoming a Realtor, she worked in sales/marketing in several industries: Communications, commercial construction, banking, and senior living. All of these experiences built her network in the surrounding areas, including downtown Columbus, Upper Arlington, Grandview, Clintonville, Worthington, Dublin, Hilliard, Westerville, and Powell. She can help you navigate school systems and community amenities, and connect you with people of similar interests, if you are new to the area.
Integrity

Cathy is honest to her word...and will ALWAYS do what is right for her clients.
Advocacy

Cathy has worn your shoes, both on the buy and sell sides of home ownership. She has also counseled seniors in transitioning from their homes into a retirement setting. These experiences have reinforced, even more, the importance of listening, communicating, and problem solving skills. As your advocate, you will find her genuine, trustworthy, and dependable.
Fun

On a personal note, Cathy enjoys spending time with family and friends, gardening, cycling, playing her violin, and learning new things.
Cathy wants your home-buying or selling experience to be a pleasurable one. She's a grateful person who smiles a lot...and enjoys being with people!
If you want exceptional customer service, want someone who truly knows Columbus and surrounding communities, want someone who has integrity, will be your advocate, and will make the process fun, you and Cathy will be a great match. Please give her a call!
Testimonials

I am honored to work with clients who value dedication, hard work, and customer service. Below are just a few client testimonials that speak to my core values and abilities to develop relationships, solve problems, and achieve positive outcomes.
First Time Buyer
Cathy Miller offered to meet with me and I felt understood and very comfortable with her. She was kind, caring and very professional and knowledgeable. I'm a first time homebuyer and I was very grateful for all Cathy did to walk with me every step of the way. I highly recommend her!
 
Experienced Home Buyer & Real Estate Investor
Cathy, by far, is the best realtor I have ever worked with. I recommend her without hesitation to my family and friends.
 
Professional Couple Buying a New Build
Cathy Miller was a pleasure to work with, always professional, and attentive to our needs. She is knowledgeable, and was essential in the process by providing us with valuable information during every showing and ensuring a timely closing.
 
Referral from Client's Co-Workers
Cathy Miller educated me as to what would happen, kept me updated at all times, was instrumental in every aspect of the selling of my house. I could not have asked for a better representative. I had two co-workers highly recommend Cathy Miller. Cathy had helped both of them in the past. Their recommendation convinced me that Cathy would be the perfect broker to help me. Cathy Miller was outstanding!
Referral from Buyer and Seller
I was aware of Cathy's stellar reputation for hard work and integrity. Cathy Miller was very helpful throughout the process. Cathy is knowledgeable, communicates effectively, and is such a pleasure to work with.
Referral From Seller
We know Cathy Miller from working with her previously in the banking and marketing industries. In our opinion, a realtor with background in these areas is ideal and we were confident Cathy would be the best choice in representing our property. She exceeded our expectations throughout the process in every way. We are looking forward to working with Cathy again soon.
Education & Awards

Cathy is two-time graduate of The Ohio State University. She earned multiple certifications throughout her career in public speaking, sales, and time management. Cathy continues to be recognized with Coldwell Banker's Shining Star and Truly Remarkable Service Awards.