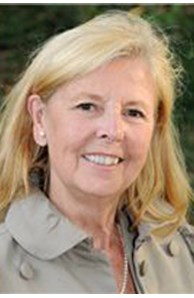 Sales Associate
Email

joyce.canfield@kingthompson.com

Phone
Office
More about Joyce Canfield
Education and Training


B S The Ohio State University
Assoc in Real Estate Franklin University
Upper Arlington Leadership
Continuing education.
Awards And Designations
Bronze Award 2010 Coldwell Banker International Awards
Top Lisitng Agent Individual- 2010 Arlington/Clintonville/Grandview Regional Office
Top Selling Agent Individual- 2012 Arlington/Clintonville/Grandview Regional Office
Areas of Expertise
Since 1980, active in the real estate profession.
Corporate lending officer of the Huntington National Bank
Leasing Manager for Maserati cars, USA
Leasing Manager for Avanti cars, worldwide
Sales Manager for 2 upscale condominium communities
Sales Manager for 3 Duffy Homes communities
Television commercial writer, producer and presenter for the "Today in Montana" show
Community Involvement

With Columbus community affairs, Joyce supports Upper Arlington Leadership Program, the Columbus Symphony, Columbus Ballet, Homeless Families Foundation and several animal affairs organizations.
Personal Background
Joyce Richardson Canfield is a native of Columbus . She attended Columbus School for Girls, and is a graduate of Upper Arlington High School and The Ohio State University. Because of her circle of friends, it is often said, "She knows everyone". She values her friends as the "gold" of her life. Joyce has lived in the Rocky Mountain West, Philadelphia and New York City areas but chose to move "Forward" to Upper Arlington again as Woody Hayes said to her when she was Woody's neighbor. Joyce resides in Upper Arlington with her dogs, Bella the Maltipoo and Lily the mini Golden Doodle. After having Standard Poodles these dogs are "wind up" toys, bouncing about. Her menagerie extends to "Big Birds", Rocko the talkative Blue and Gold Macaw and Hailey the Cockatoo. Her Upper Arlington forest home is a 3/4 acre of 24 majestic big specimen trees.
Her main family activity is keeping up with two handsome grandsons and busy executive daughter.
Joyce Canfield's passion is The Ohio State University football team as reflected in the fall by Buckeye every home game attendance.

When time permits, Joyce Canfield can be found hiking a mountain in Rwanda to meet the Gorillas up close (and she did, within 24 inches), strolling with a young bull Elephant in Kenya, feeding the monkeys on her arm with bananas in the rain forests of Costa Rica, driving friends to Stonehenge in the moonlight, hiking the Andes of mystical Machu Picchu in Peru, cruising to the Greek Isles of Naxos, Santorini, Mykonos, Samos, Patmos and Delos, riding camels in Cairo, walking with the Wild horses of Nevada, Hot Air balloon racing in Reno, boogie board surfing at Kauai, exploring Turkey solo, cruising the jungle rivers of Borneo, and hiking the Himalayan Mountains of Tibet, Nepal and her all time favorite country of Bhutan with "Tiger's Nest" mountainous monastery climb or what is next? Any suggestions?
Joyce sponsors two basketball teams in Rwanda, Africa, at the Dian Fossey Center and Akagera National Park for the wonderful people who protect the wild animals.
Joyce Canfield is easy to find driving her rare Avanti 1990 sedan (only 80 manufactured) or her red Avanti 1987 convertible (#3 in the production line) or basic white OSU Jeep Wrangler. She loves to "talk cars".
Technology

On "the cutting edge" with continuous training.
Language Capabilities

English with reading ability of French and Spanish.