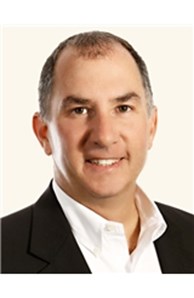 Sales Associate
Email

scott.abbruzzese@kingthompson.com

Phone
Office
Connect with Scott
Awards

International Diamond Society
More about Scott Abbruzzese
EXPERIENCE
*Licensed full time Realtor since 1986. Twelve (12) year average of one closing every 14 days- Hundreds of Satisfied Clients!
*Experience in working with first time home Buyers to move up Buyers to finding the perfect retirement home or condominium.
*Scott works with Sellers and has successfully marketed properties listed from $100,000 to over $1,000,000.
*Experience in single family homes, condominiums, residential lots and investment property.
*Scott has handled several IRS 1031 Tax Free Exchanges.
*Lifelong resident of Columbus with knowledge of Columbus & surrounding suburbs.
*Participated in over 109 Million Dollars of Real Estate Sales
AWARDS
*Columbus Board of Realtors 1, 5, 10 and 25 Million Dollar Club.
*Member of Elite Diamond Society - top 9% nationwide of 88,000 Coldwell Banker agents.
*Quality Choice Award - 100% customer satisfaction earned every year with CBKT!
*Featured Agent in the 2006 Broker / Agent Magazine, a local real estate magazine.
*Top Ten Sales Associate for Coldwell Banker King Thompson, 2007.
*Top Listing Agent for CBKT Arlington Office, 1999, 2001, 2002, 2007, 2014 and 2016.
*Top Selling Agent for CBKT Arlington Office, 2007 and 2014.
*Top Closing Agent for CBKT Arlington Office, 2013 and 2014.
*Leader's Award - Top 10% of Company of 829 agents, 2007, 2013, 2014 and 2015.
*Ohio Association Realtors Presidents Sales Award.
SERVICE
*Active Member and Volunteer at St. Andrew Church
*Past Director with the Upper Arlington Civic Association.
*Several years of coaching with the Kiwanis and Optimist soccer and basketball programs.
*Delivered Meals on Wheels, 1995 - 1998
*Active member with the NAR, OAR and CBR.
*Columbus Board of Realtors Education Committee, 2006
*Columbus Board of Realtors Technology Users Committee, 2007 - 2008.
PERSONAL
*Reside in Upper Arlington with my wife Linda and have two adult kids, Ryan & Morgan.
*Graduated from The Ohio State University, 1986, with a Bachelor of Science in Business Administration from Fisher College of Business. Major in Real Estate & Urban Analysis.
*Graduated from Upper Arlington High School in 1981.
*Enjoy golf, vacations on the beach in Siesta Key and spending time with my family.
COMMITMENT
*Over 80% of Scott's business is from referrals and past clients. They consistently comment on, and appreciate, his knowledge of the local market and his real estate experience. Scott truly cares for each and every client he works with.
*Scott's commitment is to insure you are informed every step of the way.
*Thirty one years of service and hundreds of satisfied clients = proven results.