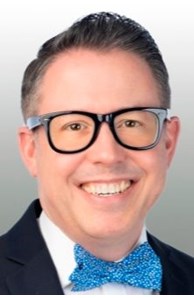 Sales Associate
White-glove, Top-Notch Service from this Life-long Central Ohio Resident
More about Steve Cotter
I grew up in Central Ohio and particularly in Clintonville.  This city and community are amazing!  Not only have I lived here all my life, but my 3 siblings have stayed in the local area to raise their families and I'm so proud to boast that I've had the pleasure of seeing 12 nieces and nephews grow up here!
After 31 years at The Ohio State University I realized I wanted to make a career change. Officially I retired from OSU and then because I love people both helping them and building relationships, I decided real estate was the perfect fit for me.  
As an agent who's an expert in this local area, I bring a wealth of knowledge and expertise about buying and selling real estate here. I know you need someone you can trust for up-to-date information in THIS real estate market and who truly "gets it".  Buyers and Sellers have a right to expect that they will get the white glove, top notch treatment from their REALTOR and that's what you'll get from me. 
Whether you're looking for a home or want to sell yours, please reach out and let me show you what I and Coldwell Banker Realty can do for you!