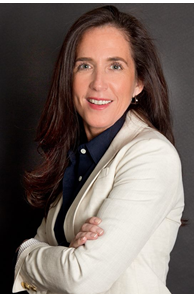 Sales Associate
Email
Phone

Market Blue BellOffice

686 Dekalb Pike, Blue Bell, PA 19422
Awards

International Society of Excellence
Designations
Accredited Buyer Representative (ABR), Graduate Realtor Institute (GRI)
More about Diane Reddington
I understand your home is likely one of the biggest investments you'll make in a lifetime. The decision to buy or sell your home, along with the agent and company you choose to partner with to complete that transaction, should be looked at like a serious business decision.
Sell Your Home
When you list your home for sale with me, you'll receive the backing and full resources of Coldwell Banker® locally, nationally and internationally. For more than 100 years, we've been one of the world's best known and trusted names in real estate, giving you advantages other brokerages can't.
Our full-service approach combined with our strategic marketing and powerful online impact will help us achieve our goal of getting your home sold at the highest price the market can bear, as quickly as possible*, with the least inconvenience to you.
I have the technology and resources to generate demand for your property, provide buyers with the detailed information they desire and have the ability to respond instantly to online inquiries.
Today's consumers expect nothing less than the ability to get the information they want as soon as they want it. Our extensive internet marketing strategy will expose your home on up to 900 websites every day, including the most visited real estate websites like Zillow, Trulia, realtor.com, Homes.com and hotpads.com. This syndication ensures your home is in front of potential buyers 24 hours a day, all over the world. We're so confident no other brand can surpass our online marketing strategy, we provide a list. We have mastered the art of digital marketing, ensuring your property is seen by the widest possible audience of qualified buyers. To satisfy online home buyers, my listings have multiple photos and detailed property descriptions, two of the most sought after features by online home shoppers. To tap into the masses of Internet users searching for homes, Coldwell Banker Preferred continually purchases thousands of search terms on some of the Internet's biggest search engines to drive home buyers to my local listings.
Because today's buyers demand a fast response time, Coldwell Banker's® unique online marketing platform, MAXimum, is designed to drive online leads from buyers interested in your home directly to me. My name and contact information will be shown next to your home on the most dominant real estate web portals, including Zillow®, Trulia ®, Realtor.com ® and Homes.com, making it easy for interested buyers to contact me directly.
I provide superior customer service to home buyers with HOMEBASE® InTouch, our proprietary software, which allows me to respond immediately to inquiries from online buyers interested in any of my listings. Buyer inquiries are routed directly to my cell phone for my immediate response.
Find Your Next Home

You need someone who knows this area inside and out! I can work with you to find the right home at the right price for you, including all the neighborhood amenities that matter - not to mention the essential criteria you have for your ideal home
EDUCATION
Temple University Real Estate Institute School 1987-1990
Real Estate Law
Real Estate Business Management
Real Estate Marketing
Real Estate Development
Real Estate Finance
Commercial Real Estate
Real Estate Appraisal
Real Estate Fundamentals & Practice
Buyer Brokerage
Real Estate Investment
Land Development
Real Estate Contstruction

Graduate Real Estate Institute (GRI) 1990
St. Joseph's University, Philadelphia, PA - BS, Marketing,

CAREER
Present - Coldwell Banker Preferred
1989-2014 - Prudential Reddington Realtors
1987-1989 - Coldwell Banker Commercial Real Estate
COMMITTEES
M.C.A.R. Board of Directors 1992, 1993, 1995, 1996, 1997
Community Services Committee
Former Education Committee Chairperson
AWARDS
Awarded Top Coldwell Banker Agent for the State of Pennsylvania 2016
Awarded Top Agent (over 700 agents)in the Coldwell Banker Preferred Network 2016
Awarded Top Agent (over 700 agents)in the Coldwell Banker Preferred Network 2015
Awarded Top Agent (over 700 agents)in the Coldwell Banker Preferred Network 2014
Top of the Rock Sales Professional 2011(Top Prudential agent in the Northeast Region)
Prudential Chairman's Circle 1992, 1995, 1998, 2000, 2010, 2011, 2012, 2013
Prudential President's Circle 1993, 1994, 1996, 1997, 1999
Prudential Leading Edge Society-1991
Recognized as Top Lister, Seller and Overall Producer for Floyd Wickman's "Sweathogs" Course (1992)
Recognized as Top Lister and Overall Producer for Al O. Viorel's Ranger's Course (1994)
3 Time Legend Award Winner- Top 1-2% of over 62,000 Prudential Sales Associates for the past 15 years. (Must be in the top 2% for at least 5 years to achieve this award one time. I has achieved it three times)
PRODUCTION
1990 - $2 million
1991 - $4.5 million
1992 - $8.5 million
1993 - $6.5 million
1994 - $6.5 million
1995 - $6.7 million
1996 - $9.7 million
1997 - $8 million
1998 - $10.9 million
1999 - $7.2 million
2000 - $8.5 million
2001 - $10.2 million
2002 - $12.6 million
2003 - $20.1 million
2004 - $18 million
2005 - $17.6 million
2006 - $17.5 million
2007 - $20 million
2008 - $19.5 million
2009 - $18.4 million
2010 - $18.8 million
2011 - $20.4 million
2012 - $26.1 million
2013 - $20.2 million
2014 - $20.5 million
2015 - $39.8 million
2016 - $36 million
2017 - $33.6 million