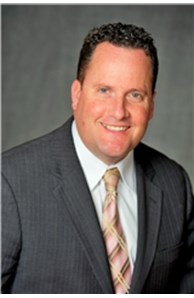 Branch Vice President
Email

kreddington@cbpref.com

Phone
Office
More about Kevin Reddington
Kevin's philosophy is simple, leadership in real estate should not compete with independent agents but rather should seek and develop talent. "Choosing to become a non-competing manager was a very big decision for me because I loved working for my clients, however, I believe my true calling is to mentor, educate, and lead agents in their real estate careers. This is something that is very special and extremely rewarding to me." Kevin achieves this goal through his weekly one-on-one coaching sessions with agents as well as the monthly real estate seminars he provides to all the agents in his branch. "I love coaching and teaching agents in every aspect of real estate sales and business growth. I believe the best agents in our industry are the agents that are educated in every step of a real estate transaction," says Reddington.
"My coaching sessions with Kevin have enabled me to significantly grow my business. Once I started applying Kevin's techniques, my business shot through the roof. Best of all, Kevin's coaching is free, and just one of the many complimentary benefits offered in our branch office. The leadership and advice he provides are invaluable and I am so happy to be here!" – Christy Bennett
"I appreciate the monthly real estate seminars Kevin provides. I always come away with more knowledge and I am able to directly apply that knowledge to helping me in my business and to grow my business." -Kristina Whalen
"As a newly affiliated agent, I was blown away by the support I received upon joining Coldwell Banker Preferred. From the Marketing, Education and IT departments to the Sales Support Administrators in our branch office, everyone was eager to help me transition my business and ensure that I was familiar with the tools and systems." -Katie Reilly-Durham
Coldwell Banker Preferred helps agents live exceptional lives through our Core 4 Values:
Production Power: We help agents sell more homes, make more money and work more efficiently.
Coaching to Confidence: We enable agents to expand their sales and business development skills through effective education, coaching and support.
Culture of Awesomeness: We provide a diverse environment that is collaborative, supportive and fun.
Wealth Builder: We offer financial strategies that agents can use to grow and protect their personal wealth, now and into the future. We believe your best years are ahead of you.

When choosing real estate partners, Kevin is very selective. He prides himself on offering proven educational programs and mentoring, making the most advanced technology available, offering the best marketing resources money can buy, operating with the highest ethical standards, and leading with skill that only experience brings. "Coldwell Banker Preferred takes great pride in the support made available to affiliated real estate agents and ensures agents have every opportunity to grow their business, which is why I personally affiliated here in 2014" says Reddington. Upon his affiliation, Reddington sold over 200 homes within a 3-year period over 2014, 2015 and 2016. He attributes his success to implementing the Coldwell Banker Preferred tools and resources into his business.
Kevin brings a wealth of knowledge and experience to his role. His primary focus is to help the agents affiliated with his branch office set and achieve their real estate and personal goals. "I seek talented individuals and support them in building successful businesses in real estate. I find the beauty of this profession is that you can attain success when you fully engage in your own personal growth while helping others meet their real estate goals. When you do this, the financial rewards follow," says Reddington. Kevin
Kevin is a seasoned real estate leader who grew up in a well-known and respected real estate family. He's been a full-time licensed agent in the greater Philadelphia area since 1993. In 2017, Kevin was promoted to serve as executive vice-president with Coldwell Banker Preferred and is responsible for the management, leadership, and growth of the Blue Bell branch office. Kevin resides in Flourtown PA with his wife Emily and their four children.
If you're interested in a career in real estate, please reach out to Kevin at 215-285-0933.