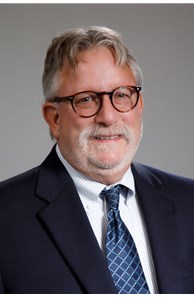 Associate Broker
Awards

International Society of Excellence Team
Designations
Associate Broker, Graduate Realtor Institute (GRI)
More about Drew Thompson
Business Philosophy
"My agents are my customers" and my customers are always #1.
Education and Training

We provide unique training for real estate agents getting started in the business. "Fast Start" is 1 on 1 training that covers Real Estate sales from A thru Z and is provided in our Cranberry Office.
"Success Builder" is a workshop that licensed sales associates are invited to. This is a class room format that has 12 sessions located at our corporate office on a monthly basis.
Training is constantly provided to all sales agents in our office on a regular basis through seminars, sales meetings and workshops. (By the way, our weekly sales meetings are Tuesday mornings at 9:23 AM).
Awards And Designations
The Cranberry Twp. Office is "ONE BUSY PLACE" The Cranberry Twp. Office has been the #1 office in Cranberry for the last 13 years. We continue to grow each and every year. Relocation and New Construction play a huge role in our success. We are the primary broker for Cartus Relocation that is responsible for over 36% of relocation moves through out the country.
Areas of Expertise
If a career in real estate is something that you've always thought about then let's set up time to get together to talk about your dreams.
My 17 years of experience in management has given me great opportunities to mold and help sales agents reach their goals. My agents are my customers and they are my #1 priority. Training is one of my passions, I beleive that if you understand what it takes to be successful then you will reach your goals.

Community Involvement
The Cranberry Twp. Office raises thousands of dollars every year for the Make-A-Wish Foundation. We also support the Cranberry Cup.
Personal Background

I have been an Associate Broker/Appraiser for 20 years and have been active in the Board of Realtors. Prior to management I was a top producer so I know what it takes to become successful. Many of my sales associates have been with me for 15-20 years. I am passionate about the business and I beleive that anyone can reach their goals if they have the proper training and motivation. Training and motivation are my # 1 priorities.
Enthusiasm is contageous-catch it at Coldwell Banker Cranberry-Call 724-776-2900 X226
Communities I Serve
We serve the entire Pittsburgh market including Allegheny, Butler, Beaver, Lawrence and Mercer Counties.
Effective Advertising Strategies

Services for Buyers and Sellers

Coldwell Banker Home Loans - Exclusive guarantees and Phone in, Move in Pre-approval Programs. Pre-approved buyers mean less 'fall throughs' at the closing.

The Coldwell Banker Concierge - Can recommend hundreds of service providers before, during, and after you move

American Home Shield Home Warranty - Covered items will be repaired for one low-price deductible.

Relocation Division - Uniquely positioned as the principal broker for Cartus in Pittsburgh to bring more buyers and sellers together.

Specialty Markets - We have separate programs and divisions for luxury homes (Previews), commercial property, new construction, auction services, and property management.

Home search Alert

- Buyers can go to

www.pittsburghmoves.com

and input what type of property they are searching for and they will be contacted when that property comes on the market.
Effective Technology Strategies

West Penn Multi List - Networks sales associates and homes for sale
Internet Advertising - Our listings stand out from the others with extra photos, more detailed descriptions and Guided Tours
User friendly websites - The Pittsburgh Post-Gazette named PittsburghMoves.com the 'most user friendly' site of any local area company
Virtual Tours - Step inside the picture and get a 360 degree view of each room
HomeBase InTouch - State-of-the-art technology connecting agents with home buyers instantly. All Coldwell Banker agents are equipped to respond within seconds to a customer inquiry, providing a fast, knowledgeable response.