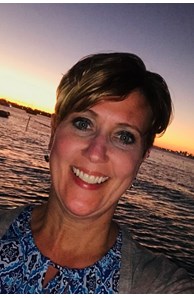 Sales Associate
Email

Lydia.Miller@cbhomes.com

Phone
Team
Office

Lancaster

1000 N Prince St, Lancaster, PA 17603-2736
More about Lydia Miller
Business Philosophy
Lydia's shared sense of community pride carries a deep-held work ethic. As a former optician, Lydia's caring approach to customer service and attention to detail went a long way toward helping her clients get the best possible vision assistance. Lydia changed her focus to assisting buyers and sellers over 25 years ago and is bringing people home with confidence and that same caring attitude.
This dedication to helping people realize their dreams is Lydia's driving force in residential real estate. With an in-depth knowledge of new homes and the resale market in Lancaster County, she combines a traditional work ethic with the use of efficient marketing strategies and the latest in technological real estate resources.
She enjoys spending time with her husband, Quentin and four children. Their cabin in New York is a favorite area to fish and enjoy the outdoors together and work with her German Shorthair Pointers. She is an avid fan of her children's interests which include videography and field hockey.
In a place as unique as Lancaster who better to work with than a professional who understands your needs and work her hardest to ensure wise investments for you and your family? Reach out to Lydia today and discover the difference.