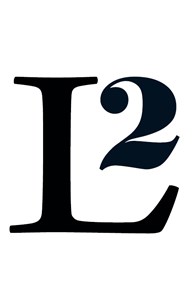 Email

info@jerrylehmanhomes.com

Phone
Office

Lancaster

1000 N Prince St, Lancaster, PA 17603-2736
The Power of 2.
More about the Team
Serving Lancaster County.
The Jerry Lehman Team serves home buyers and sellers throughout Lancaster County, Pennsylvania.
About Jerry Lehman
Jerry Lehman has been in Real Estate since 2007. He specializes in working with buyers and sellers in all of Lancaster County and offers buyers top notch customer service and professional negotiation. For sellers, his innovative techniques result in a quicker sale at a higher price. If you are having trouble selling your home, please call Jerry...he can help.
One of Jerry's specialties is working with people who have had their home on the market and didn't sell. His techniques in presentation and marketing have helped many sellers get their homes sold without the drastic price decreases suggested by other agents.
After many years in the restaurant business, Jerry moved to Real Estate and is the former owner of Bubba's Breakaway and has been a resident of Lancaster County for over 30 years and his family currently resides in Willow Street.
About Andrea Lehman
Andrea was in real estate for several years in the early 2000's.  She took a break to be a stay at home Mom for our 2 boys.  She is now back as a buyer's agent to create the Jerry Lehman Team.  She serves buyers in all of Lancaster County and has allowed the team to expand.  She joined the team late in 2015.  Her addition has allowed the team to expand while offering the same personal service.
The Lehman's are regular attendees at LCBC, the lancaster campus. Jerry participates in "golf marathons" to raise money for Teen Haven and has also recently helped with a couple of events promoting an organization called "Bible2School.  Jerry's other "career" is as a little league coach for Lampeter Strasburg Little League. Andrea recently volunteered on a mission trip to Haiti and was the leader of women's bible study at LCBC Lancaster for several years.
When you're ready to make a move, give us a call or visit us at jerrylehmanhomes.com