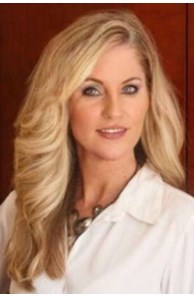 Sales Associate
Email
Phone
Office

Airport

6305 University Blvd, Moon Township, PA 15108-1169
Awards

International Sterling Society
Designations
Cartus Network Affinity Specialist (CNAS), Certified Negotiation Expert (CNE)
More about Christine Grady
AWARDS AND DESIGNATIONS
-Top Agent CB West 2019
-Winner's Circle Award 2019
-Top Listing/Sales Agent January, February, July 2018 Coldwell Banker Pittsburgh West
-Highest Residential Sale in 2017 in 15108
-Top 100 COLDWELL BANKER PITTSBURGH 2016
-Top 100 COLDWELL BANKER PITTSBURGH YTD as of November 2015
-Top 100 COLDWELL BANKER PITTSBURGH in 2014
-PITTSBURGH BUSINESS TIMES WHO'S WHO IN REAL ESTATE 2013, Published Sept. 2014
-#1 LISTING AGENT, for Airport/West Regional Offices Feb 2014
-#1 SELLING AGENT, for Airport/West Regional Offices March 2014
-TOP 100 AGENTS COLDWELL BANKER ALLEGHENY/BEAVER/BUTLER/WASHINGTON/WESTMORELAND/LAWRENCE COUNTIES
-TOP 5% OF AGENTS IN PITTSBURGH, Coldwell Banker Pittsburgh Metro and Surrounding Counties
-INTERNATIONAL DIAMOND SOCIETY, Top 9% of Agents for Coldwell Banker Globally
-CERTIFIED NEGOTIATON EXPERT
-CARTUS NETWORK AFFINITY SPECIALIST
-$7,608,892 IN PRODUCTIVITY 2013
SERVICES FOR SELLERS
Qualify and Summarize Needs and Present Full Marketing Plan
Provide Comprehensive Technology and Concierge Services
Offer and Consult on Strategic Pricing for Maximum Profits
Recommend Periodic Pricing Repositioning to keep property in Alignment with Market Trends
Provide, Explain and Complete PA Association of Realtor's Forms, Disclosures and Contracts
Estimate Seller's Costs
Professional Grade Digital Photography Available, 25+ Pictures Displayed for Every Listing
Gather and Maintain Critical Records for Transaction (deed, tax receipts, survey, utility bills)
Input of Home Description into West-Penn Multi List including maximizing ENHANCEMENTS
Manage Internet Ads, Open Houses, Direct Mail Advertising, Online Showing Reports
Schedule Realtor Open House AND Public Open Houses
Send Brochure and Open House Invite to Buyer Pool, Sphere of Influence, Surrounding Neighbors
Suggest any Appropriate Contingency Clauses
Weekly follow-up, Communication, and Review of Ads as Needed for Maximum viewership of Property
Present Offers and Counter-Offers in Writing in Timely Manner
Pre-Approve Potential Buyers and Verify all Pertinent Disclosures, Warranties and Inspections
Monitor Mortgage Application Process, Appraisal and Commitment
Coordinate Closing Dates with All Related Parties
Ensure Connection/Disconnection with Utility Companies
Coordinate Final Walk-Through of Property
Verify Completion of Had-1 Documentation and AHS Home Warranty Payment
Attend Closing
SERVICES FOR BUYERS
Offer Timely Information on Properties Available either through Daily Automatic Email Notifications or by Phone
Flash Email Services for New Homes that Arrive on the Market or Have Had Price Reductions
Schedule Property Tours and Provide Information on Neighborhood Open Houses
Assist with Pre-Approval Process and Offer Reputable Resources and Creative Financing Options
Provide Accurate Information and Acquire Property Disclosures on Properties of Interest
Provide and Explain all Pertinent Documents and Agreements Relevant to Search and Sale
Offer Counsel, Guidance and Advice on Areas of Interest and Recommend Outside Resources if Needed
Bargain and Negotiate Terms of Sale while keeping your Best Interests and Financial Positions Confidential
Advise on any possible benefits and/or defects of Properties of Interest
Provide you with Valuable Online Information to Aid in Home Buying Selection
Provide you with Necessary Tools Resources to Save YOU Time, Money and Stress
Professional Assistance in Writing an Offer with the most advantageous terms for YOU
Attend Home Inspection and Counsel on Related Issues and Options
Offer Guidance in Settlement Procedures and Steps Necessary to Close on Property
Provide calculation estimates and possible costs associated with Settlement Needs
Attend Closing and assure possession of property is Complete
EDUCATION AND TRAINING


Graduate of UNIVERSITY OF PITTSBURGH, Bachelors in Science
Member of BCAR
Member of West Penn Multi List
Certified in Relocation for Coldwell Banker
Certified Rental Agent
Certified in Property Management
COMMUNITY INVOLVEMENT


Cheerleading Coach for Moon Area School District grades 1 through eighth, 2003, 2004, 2005, 2006, 2008, 2009, 2010
Served as Commissioner for Moon Crescent Athletic Association, 2008, 2009, 2010
Served as Chairman of Events for Moon Area High School Quarterback Club, 2010, 2011
PERSONAL BACKGROUND

Christine is a dedicated FULL TIME Real Estate Professional. She is a life-long resident of the Pittsburgh area (www.visitpittsburgh.com/) and has been residing in Moon Township (www.moontwp.com/) for over 13 years. Christine grew up in the North Hills (www.northhillsmonthly.com) and has also lived in the West Allegheny school district (www.north-fayette.com/) (www.imperialpa.net/). She has 19+ YEARS EXPERIENCE in real estate transactions participating in both sales and purchases. Her focus has been in residential and investment properties. Christine also has experience as a QUALITY CONTROL ANALYST for a national Mortgage Company. She has experience in evaluating and reviewing appraisal reports and analyzing adjustments to individual properties. Christine is also familiar with various home markets across the country and knows well how our Pittsburgh area values compare to other markets. She has also served her community as a BOARD MEMBER and COMMISSIONER for youth programs (www.facebook.com/moon-area-tiger-football) and continues to support athletic programs in the area as well as volunteer for the Make a Wish Foundation (www.wish.org).Communities I Serve


Moon Township
Crescent Township
Sewickley
Cranberry
North Fayette
Findlay
Kennedy
Robinson
Marshall
Franklin Park
Ross
South Fayette
Cecil
Shadyside
Dormont
Beechview
Mt. Lebanon
Independence
Hopewell
Center
Brighton Township
EFFECTIVE TECHNOLOGY STRATEGIES


FREE INCLUDED INTERNET ADVERTISING - Our listings stand out from others with extra photos, more detailed descriptions and Guided Tours of your home.
USER FRIENDLY WEBSITES - The Pittsburgh Post-Gazette named PittsburghMoves.com the "Most User Friendly" site of any local area company.
HomeBase InTouch - State of the Art technology connecting agent to Home Buyers INSTANTLY! All Coldwell Banker agents are equipped to respond withing SECONDS to a customer inquiry, providing a fast, knowledgeable response.
WEST PENN MULTI-LIST - Networks any participating sales associate with homes that are for sale by any participating brokerage firm across all of Northwestern Pennsylvania.
VIRTUAL TOURS AND YOUTUBE VIDEOS OF YOUR HOME - Step inside each Home Christine sells and get a 360 degree view of the feature home!
FREE EMAIL ALERTS - When homes with your desired criteria have a change in price or are brand new to the market, you are instantly notified.
TESTIMONIALS AND RECOMMENDATIONS


"Chris has been very important in helping me find a home... Chris has gone above and beyond the call of duty... With agents like Chris working with me, I would and will recommend her to all my friends and family! Thanks, Chris, for all you've done. Sincerely, "
- Herbert M. Keys
"Christine is a talented and dedicated real estate professional. Her experience on all sides of the transaction, including appraisal and title work, makes her a valuable asset to both buyers and sellers. I would refer Christine for all my clients' real estate needs."
- Rod Deloe, Tax and Consulting Partner, McKever Varga Senko
"...Chris has undertaken many committee duties to raise funds for our football booster organization. She is a very diligent worker. Chris follows through her assignments until completed. I have found Chris to be very personable, intelligent and a dedicated individual. She is an asset to our football bosster organization and we will be hard pressed to find another person to fill her shoes. She is very successful at everythging she does..."
- Fred Cercone, Former President, The Moon Quarterback Club
"Chris is not only very knowledgeable but very patient during the home buying process. She thoroughly explains every step of the home buying process... I found her to be very organized and an agent that went out of her way for her client."
- Sam Yaramus, Chief Financial Officer, Heat Management, Inc.
USE OF EFFECTIVE ADVERTISING STRATEGIES
- Property feature sheets and brochures - Custom designed by our full-service agents
- All properties are advertised on several national real estate websites including www.ColdwellBanker.com, www.PittsburghMoves.com, www.Realtor.com, with the following websites sending traffic to YOUR HOME:
- Zillow.com
- Trulia.com
- Facebook.com
- Google.com
- Microsoft
- AOL.com
- Yahoo/Bing/Google
Faster search results offering at-a-glance details of YOUR PROPERTY listing with maximum views and photos
Advertised Public OPEN HOUSES
Yard Signs and Directional Signs
Email Distribution of YOUR PROPERTY to database of home buyers and buyers' agents
Social Media Marketing
Realtor.com Showcase Listing ENHANCEMENTS
Visual Tours and Professional-Quality Photography
YouTube videos displaying Home Tours