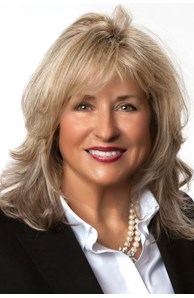 Sales Associate
Email

Debi.Platts@pittsburghmoves.com

Phone
Office

North Hills

9600 Perry Hwy Ste 100, Pittsburgh, PA 15237-5552
"My Privilege To Serve You"
Connect with Debbie
Awards

International Diamond Society
Designations
Accredited Buyer Representative (ABR), Certified Negotiation Specialist (CNS), Certified New Homes Specialist (Cert. New Homes Sp.), e-PRO Internet Professional (e-PRO), Luxury Property Specialist (Luxury Specialist)
More about Debbie Platts
"My Privilege To Serve You" - A Lifestyle
My unique combination of experience, skills and personality has given me the opportunity to provide my clients with the highest and best real estate services to get the results they need when buying or selling a home. I have the education, experience and endless drive it takes to go above and beyond for my clients every day.
My achievements and awards are numerous but it is my list of actual results that are most meaningful. On the average, my listings are sold in 45 days thanks to my highly targeted marketing strategies. I believe in blending traditional tactics with innovative technology, enabling me to pursue the appropriate demographics with laser-like precision. My sales volume has consistently increased year after year and has earned me the coveted International Diamond Award for 14 years at Coldwell Banker.
List to sale price ratio for my listings is 96%. In other words, I am consistently getting my sellers nearly 100% of their asking price. This is no accident as I work tirelessly to keep abreast of what's happening in the market with local listings and sales. That, coupled with my extensive experience enables me to give pricing strategy results with pinpoint accuracy.
I also have extensive experience in the new construction market, which is helpful whether you're considering building a new home or buying a resale property. I am uniquely savvy at the art of walking through a home, knowing what to look for and finding those hidden areas that could expose flaws. I have won numerous awards for interior design in new construction though my work with the builders.
Whether you are selling your house of looking to buy a home, contact me and see for yourself why my customers feel so strongly about my service. As I always say, it truly will be my "Privilege to Serve You"
Check out my 5 star reviewed Zillow profile here DebbiePlattsZillow
TESTIMONIALS
" We have moved six times and have had many Realtors@ along the way. Debbie is by far the best we have had, She has gone above and beyond the 'call of duty' and has been so incredibly helpful to us during this stressful time" - Tilda E
" Debbie is extremely dedicated to ensuring her homes are immaculate and regarded as most desired. She took me thought the whole process step-by-step. She staged my house and actually bright her own personal items and purchased new things at her own expense to help make it look great" - Jason N.
"From the get-go, you were on top of things. Your experience was evident throughout the entire process. You addressed every issue associated with the transaction with skills and a cheerful disposition. Truly, your performed every step along the way as a professional. You can take considerable pride in the manner that you shepherded this transaction from beginning to end" - Timothy W.
"Not only are you the absolute best at what you do, you're a genuine and awesome human being! You were truly the difference-maker in every positive way possible. Thank you for everything." - Ulysses W.
EDUCATION AND CREDENTIALS
* Pennsylvania State University - Bachelor of Arts, Advertising
CERTIFICATION/LICENSES
* Certified New Home Specialist
* Pennsylvania Real Estate License
* Pennsylvania Notary Public
TRAINING
* Global Luxury Agent - Distinguished International Luxury Home Sales Agent
* e-Marketing Specialist - Internet Marketing Agent Certification
* Continuing Education - Pennsylvania Real Estate Commission
* Interior Design, Color & Staging Workshops
AFFILIATIONS
Member - National Association of Realtors (NAR)
Member - Pennsylvania Association of Realtors (PAR)
Member - Realtors Association Metropolitan Pittsburgh (RAMP)
Member - Pennsylvania Association of Notaries (PAN)
Member - Andron Epiphanon Fraternity, Society of Excellence
Member - Million Dollar Circle, National Association of Home Builders
MORE REVIEWS....


" Debbie was always taking extra steps to promote our home and continually provide us with numerous ideas to allow our home to stand out above the rest. We were also pleased with the fact that Debbie utilized modern technology in her efforts to market our home."
Dr. Douglas and Mrs. Andrea Brown

" Debbie's genuine concern for us as clients is the one thing I appreciated the most about her services. She was not intent on getting us any house as fast as possible and moving on. Although we were in a hurry to buy a house, Debbie stressed that we needed to be very careful about our choice."
Jim and Julie McGonagle

"Debbie works very hard. She doesn't shy away from advertising and marketing spending. She was doing an open house nearly every weekend"
Orhan Karaali

" As I recently said to my wife, "If I were to pick among all the realtors we have ever had, Debbie would be my first choice."
D. Michael Elnicki, MD
"Don't waste time or money. Hire Debbie Platts for your real estate services. I have bought and sold five homes. This is the first time I have written a recommendation. Debbie works more hours than there are in the day! She stayed current and attentive throughout the sale. She worked tirelessly to find buyers for my house and did so in record time! This is a long post because I just can't say enough. Debbie is kind, precise and professional. Call Debbie Platts!" -Rossanne Ponce
"Debbie Platts has served as my real estate agent for the purchase/sale of two homes and I highly recommend her. She is a fantastic agent (and person) who knows the market inside and out, is extremeley knowledgable about the properties in the area, and puts her clients' interests first. Unlike stories I have heard about other agents, Debbie is extremely easy going and never "pushes" you towards a property; she listens to what you are looking for and then does her best to find properties with those characteristics. I will continue to recommend Debbie to my friends and family!" - Brad Berkstresser
"I have bought and sold many homes and Debbie is the best real estate agent that I have had the pleasure with which to work. She is professional, efficient, honest, and willing to go the extra mile to help her clients out when needed. She didn't have to help me with meeting inspectors or insurance agents, but she did. She helped me stage my house and it sold the first day on the market for the price I wanted. She also took the time to go look at neighborhoods and other houses that I was interested in buying to make sure they were what I was looking for so I wouldn't have to waste my time going to see them if they weren't right. I can't say enough good things about Debbie." -Heather Ramsey

"My husband and I relocated to Pittsburgh from California. When we first arrived we stayed in an extended stay hotel, intending to look for a house. A fellow hotel dweller was doing the same thing--relocating to Pittsburgh. He told us about Debbie and we called her. She is one delightful person. We found the home that we wanted and Debbie was a great guide for the process. I would highly recommend her!" - Margie Duffy