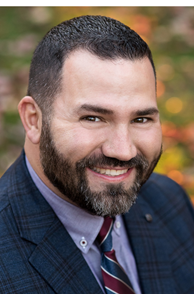 Sales Director
Email

JOHN.PERRY@PITTSBURGHMOVES.COM

Phone
Office

North Hills

9600 Perry Hwy Ste 100, Pittsburgh, PA 15237-5552
I am a Full Service, Full Time, Non-competing Sales Director
Connect with John
Designations
Cartus Network Affinity Specialist (CNAS), Cartus Network Referral Specialist (CNRS), Certified New Homes Specialist (Cert. New Homes Sp.), Certified Seller Representative (CSR), eAgent
More about John Perry
"You can't blend in when you were born to stand out" - R. J. Palacio
At the Coldwell Banker North Hills office, as the Sales Director, I strive to help each and every agent achieve their individual goals by helping them maximize their own unique strengths. I do this personally through one on one coaching, small group training sessions, providing cutting edge technology at no cost to the agent and running weekly sales meetings. I am also a non-competing sales director who no longer actively lists and sells homes against my own agents. As a company, we provide constant training both in classroom and virtually, provide the very best in technology, the most helpful tools and marketing available, full time administrative assistance and providing company wide "Core 4" value principles that create our agent centric business model; 1. Production Power 2. Coaching to Confidence 3. A Culture of Awesomeness 4. Wealth Builder.
In addition to annual local metro wide training events, we are also part of a global network that is recognized as the #1 searched real estate brand in the world. Our brand is over 100 years strong and continues to drive innovation and advancement throughout the industry. We operate in the Pittsburgh market as national corporation that is part of a nearly 50,000 agent network. This enables us to invest and develop tools that others simple cannot match.
Every listing our agents take are featured on over 900+ websites which helps drive our #1 market share in the North Hills area. This exposure also drives more buyers to our listings and thus our agents. This is why we have a cycle of sales growth that can help you in a real estate career as well.
As someone who started a career in real estate elsewhere and then spent over 9 years as an agent and proud part of the Blue and White of Coldwell Banker, I was able to reach goals I never thought possible. In a 9 year span I went from being a 2.5 million dollar producer to over 15 million in production and more than 70 units per year. I now have the privilege of sharing the playbook of that success with the very best in our industry and market. As an agent I was always on the lookout for the next great listing. Now as a sales director, I am on lookout for the next highly talented person who wants to expand or start their real estate career.
Check out these links to our unique VR tour experiences which we provide to our agents at no cost to them. Imagine being able to enhance every listing presentation by offering technology like this and aerial photography to every seller you meet.
https://www.transported.co/t/XViX025l
https://www.transported.co/t/MulbFIrX
https://www.transported.co/t/UIY5acnD
https://www.transported.co/t/WRtNK3Xk
Agent testimonials:
As a full time realtor since 2003, working with a manager that is competent, engaging, and knowledgeable is very important to me. John Perry is just that. His past experience as a top producing realtor allows him to possess the personality and skills to run such a successful office, while relating to Coldwell Banker agents on a day to day basis. One thing that leads the real estate industry is technology. With the investment John made in a 3D camera for our office, we are able to stand out against our competitors. John has a vision for the future of real estate and is being proactive in implementing steps now so that his agents are ahead of the curve. His weekly office meetings are engaging & informative and the recommendations he shares with his agents are beneficial for our daily interactions with our clients. There are many reasons I have chosen to remain affiliated with Coldwell Banker over the years and John Perry as our manager has solidified that decision. I feel blessed to be a part of such an exciting office! - Kim H.
John is a great hands on manager and offers useful insight into growing your business. John also has a great personality and is a true leader. He also was a successful agents so he can help with any issues or problems that you may have and is always available if you need him. - Dave M.
As an agent with 28 years of experience, most of the time I can come up with a solutions to problems that arise during a transaction. When I need a manager, it's due to a serious issue that needs immediate attention. John has always been there for me. If not an immediate response, he gets back to me very quickly. Also, since he was a very successful agent himself, he knows what we deal with on a day-to-day basis and will share his experiences with you. - Linda B.
Since working under John, our office has taken a leap forward. He has a voracious drive for new technology, education, and is a great communicator. John has always taken the time to answer questions and guide me. I truly believe he wants everyone to be the best they can be and I look forward to continued learning from him. - Kevin T.
I've been involved in the real estate industry for 30 years and was impressed with John the first time I met him. I knew working with him, I'd have an opportunity to learn and advance my career. John has fantastic ideas, forward-thinking marketing plans and is very in touch with today's real estate consumer, the technology they're using and we as Realtors need to communicate effectively with them. Even though sales is by nature a competitive occupation, John has always been willing to generously share ideas, programs or methods that helped him become successful in real estate to assist both seasoned and new agents. His positive and supportive attitude provides agents with the encouragement and direction a commission based sales career sometimes requires.There's never been an instance where he wasn't responsive and helpful with issues or questions regardless of how busy he already is. He is understanding and fair without judgment regardless of his own time constraints when the line of agents outside his door and on his phone is non-stop. I have no doubt the CBNH will maintain its status as the #1 real estate office in the North Hills under John's guidance and direction. He is clearly driven to ensure the continued success as a leader who complements the strengths he ceaselessly recognizes in experienced agents with his ability to inspire new talent while energizing both generations to be the best. - Jenn B.

We are also a full service company with partnerships to support your business:
The Coldwell Banker Concierge - They can recommend hundreds of service providers before, during, and after a transaction

American Home Shield Home Warranty - They cover items to be be repaired for one low-price deductible.

Relocation Division - Uniquely positioned as the principal broker for Cartus in Pittsburgh to bring more buyers and sellers together. We are also a Platinum Level Relocation Brokerage.

Specialty Markets - We have separate programs and divisions for luxury homes, commercial property, new construction, auction services, and property management.

Keystone Closing Serivces - They provide great agent support to ensure smooth transactions all the way to closing.
Guaranteed Rate Affinity Lending - Pre-approved buyers mean less 'fall throughs' at the closing.