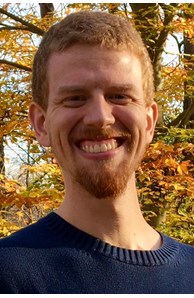 Sales Associate
Email
Phone

Market North HillsOffice

9600 Perry Hwy Ste 100, Pittsburgh, PA 15237-5552
More about Jonathan Kohn
Hi, I'm here to make your home dreams a reality! Whether you're buying or selling or doing both simultaneously, I am here to be your expert guide and emotional support. I have over 15 combined years of top level customer service experience, marketing and sales expertise, graphic design skills, and interpersonal skills that not many agents bring to the table these days. As someone who has created entire print marketing campaigns for non-profits, provided high level concierges services over the phone in a call center environment, worked crazy retail schedules as a top selling salesman, lead youth ministry events for high school students as a volunteer, worked as a camp counselor for elementary aged children for 3 summers during college, and even worked road construction, I am bringing one of the most eclectic backgrounds out there to the table, which enables me to relate to just about everyone possible.
Why is this an advantage? Because selling your house is all about three things: Marketing, Exposure, and Connections. You already read above about my vast professional experience which gives me insight into creating the most effective marketing campaign that grabs peoples attention. As for exposure, what good are great marketing materials if no one will see them? Well, no broker out there creates the marketing exposure that Coldwell Banker does, their reach is enormous! Lastly, connections; as someone who will strike up meaningful conversations with perfect strangers, I have an ability to connect with anyone, and when you are trusting someone with getting the word out about one of your largest assets being for sale, you want someone who has the widest possible circle of connections to get the word out and I've got it!
If you're trying to buy a house, then you want someone with expertise, patience, and great communication skills. Having been a homeowner myself, I know what its like to go through both the homebuying and home-selling experience and so I have the experience to be an expert on providing you empathy during what is usually a very stressful time; I will make any process as stress free as possible by being your resource and always in your corner! Patience is crucial because I understand that this is one of the biggest purchases a person can make and so you want to be thorough and take your time deciding and I have the patience that few people possess to encourage you to take your time where many will push you to quickly decide. Lastly, nothing is worse than finding a realtor that you feel a connection with and then the first time you call them and leave a voicemail or text them or email them, they just ignore you and you never hear from them again or they take days to get back to you. I understand that too much is at stake to leave you hanging and I always get back to everyone with a sense of urgency, ALWAYS! With such a hot market out there today, there is just no time to waste!

So, enough about me, I want to learn about you! Contact me today to make your home dreams a reality!

Still deciding if I'm the right Realtor for you? Besides being awarded Butler County Association of Realtors' 2020 Rookie of the Year, here's what my past clients are saying about me:

Mr. Jonathan Kohn made my first home buying experience super easy and informative. I could not imagine ever using another realtor. Right from the gate, he addressed all my concerns/questions. The trustworthiness of this individual is beyond measure. There is no one better. -Michael M.

Jonathan served our needs by getting to know us, responded to market opportunities that fit our interest, and facilitated the entire process from showing to close. He understands the industry, is thorough and communicates well. All questions answered promptly and with client interest foremost. Jonathan has a passion for his work and enjoys delivering service above expectation. Professional and delight to work with, I would recommend Jonathan for all your real estate needs. -Charles Brehm
Jonathan was amazing to work with through my first time home buying process! He explained everything in detail, answered all questions, returned my calls/texts within a timely manner, very professional, knowledgeable, and kind! I highly recommend him as a realtor! -Kristina W.
What to say about our experience with Jonathan? I'm not really sure where to start. We simply called the agent associated with a property we wanted to see and Jonathan took us in like we had known each other for years. This was a big move for my family and he made the buy/sell portion a breeze. He was able to sell our home in Pittsburgh within a day of putting it on the market for more than what we were asking which blew our minds. He drove multiple times from Parker to Pittsburgh to assist in the process, which needless to say shows he goes above and beyond for his clients. Then when it came to buying our new house he went to bat for us all the way to close. He was unbelievably thorough and timely in any response to question we had (there were a lot haha). Overall Jonathan was amazing. Will recommend him to anyone indefinitely. -David A. Gunter
Jonathan was attentive and excited about the home buying process. He was always available to answer questions and did a good job negotiating on my behalf. I would recommend him for first time home buyers looking for a helpful agent that is genuinely concerned about the outcome of your home buying experience. -John M
I think it is important to deal with a realtor who is very knowledgeable and can communicate clearly. Jonathan made the entire process smooth an easy. I highly recommend him. Thank you Jonathan. -Joe M
Jonathan was absolutely amazing! He was knowledgeable, patient, understanding and thorough. He explained the entire process so there were no surprises. He went above and beyond what was expected. We were truly blessed to have him as an agent. -Margaret Z
Jonathan always went above and beyond what he had to do to make sure the deals happened and things got done , This was our 1st time buying a home and I'm glad I had Jonathan as our agent. -Darwin and Michele
What a great experience we had with Jonathan as our Realtor. He was with us every step of the way. He responded immediately to any and all of our questions and concerns! We would definitely recommend working with Jonathan!!! -Larry and Terri
I am a first time home-buyer and Jonathan really made this experience for me as easy as he could. He was always available and ready to answer any questions I had about the process. He is very knowledgeable and was so pleasant to work with. I would definitely work with him again in the future. -Michael
Was great working with Jonathan. Did everything he could to get the process through as quick as possible. -Kevin and Sandy
Jonathan was very professional, thorough, and friendly! We got exactly the offer we wanted in just 4 days of listing our property! Even when trying to find all of the documentation needed by the closing company got tough, Jonathan went above and beyond to help us out and made sure all of our questions were answered. He truly delivered on his promise to take care of us from start to finish. We will definitely work with him again and recommend him to everyone we know! -Brent and Lynda Patten