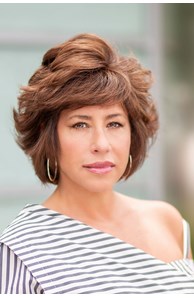 Sales Associate
Email

maria.capretta@pittsburghmoves.com

Phone
Office

North Hills

9600 Perry Hwy Ste 100, Pittsburgh, PA 15237-5552
Hi. I'm Maria Capretta, I would love to help you with your Real Estate needs,How can i help you?
More about Maria Capretta
Experience and Knowledge!
My Name is Maria Capretta, I have been a Realtor for 21 years and know all the best and hidden secrets that only a native learns after spending their life in the "Burgh"
There is no other place like Pittsburgh and the surrounding areas! Our City has culture, education, medicine, music, and the BEAUTY that having four seasons brings. There are festivities/activities and road trips for each changing season!
I am a Mother of two teenagers, and live in a Northern Suburb of Pittsburgh, after spending my single years "City Living" in the Shadyside area.
I am honest and straight forward. There are no sales pitches with me. I appreciate my Clients and care for their needs with a personal touch. I am available to talk with you at anytime , any day, there are no restrictions, this is my livelihood. I was a Nanny before my Real Estate career, and really enjoy children (especially babies and toddlers)!
I am a first time home Buyer expert, and will go slowly and explain everything to you in your transaction and search, you will not be uniformed on any of the process.
I am familiar with the extreme difficulty that we all must go through with aging Parents. I hope my own experience has made me a better human to deal with the elderly in any aspect of life, aside from the sadness of having our parents have to move from the homes that they love.
I can say I have had experience with everything that can possibly arise in a real estate transaction and am equipped to make it as painless for you as possible, Even exciting, as it should be!
Whether it be your first home, move up home, transfer, investment property, or retirement downsize, I will give you my utmost attention and expertise.
Please call me at 412-915-0188, if you like to text, that is great too!