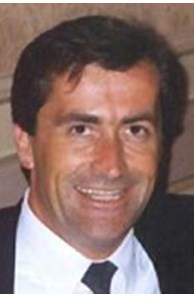 Associate Broker
Email

Michael.Wheeler@pittsburghmoves.com

Phone
Office

South Hills

1630 Washington Rd, Pittsburgh, PA 15241-1217
Connect with Michael
Awards

International President's Circle Team
Designations
Luxury Property Specialist (Luxury Specialist)
More about Michael Wheeler
About the Business
Buyers and Sellers who work with Mike Wheeler and Paul Bergman reap the benefit of a combined 60 years of experience in real estate. The expertise of this Coldwell Banker Top 20 team spans the industry from first time buyers to high end sellers, serious investors and multi-unit apartment buildings throughout the Pittsburgh region. Most of their business comes from personal referrals and repeat clients. Mike and Paul would welcome the opportunity to add you to this list!
Education and Affiliations
Graduate, United States Air Force Academy
MBA from the University of Connecticut
Associate Broker since 1992
Accredited Relocation Representative
Member of Realtors Association of Metropolitan Pittsburgh since 1989
Member of Pennsylvania Association of Realtors since 1989
Member of National Association of Realtors since 1989
Member Andron Epiphanon Society of Excellence
Ongoing Continuing Education
Awards And Honors
Member of Coldwell Banker International President's Circle
Consistently ranked within the top 5% of Coldwell Banker in the Greater Pittsburgh region
REAL Trends Honor 2013
BERGMAN & WHEELER NAMED AMONG TOP REAL ESTATE PROFESSIONALS IN PENNSYLVANIA BY REAL TRENDS
PITTSBURGH (October 2013)- Paul Bergman and Michael Wheeler, sales associates affiliated with the Coldwell Banker Real Estate Services South Hills office, were ranked among the top real estate sales teams across Pennsylvania. The sales team ranked No. 46 by REAL Trends based on transaction sides, closing 86.6 sides in 2012. In Greater Pittsburgh, Bergman & Wheeler ranked No. 8.
"Paul and Michael's collaboration led them to great success in 2012. I am proud to see them place on this list of top real estate teams from around the state," said George Hackett, president of Coldwell Banker Real Estate Services.
To be considered by REAL Trends, individual agents had to close 50 or more transaction sides or $20 million in sales volume. Sales teams had to close 75 or more transaction sides or $30 million in sales volume.
With more than 60 years of combined experience, Bergman and Wheeler have been successfully meeting the needs of homebuyers and sellers throughout Allegheny County, with special focus on the West and South neighborhoods of the Pittsburgh area.
Bergman and Wheeler are affiliated with the Coldwell Banker Real Estate Services South Hills office located at 1630 Washington Road and can be reached at 412-833-5405 or at Paul.Bergman@PittsburghMoves.com and Michael.Wheeler@PittsburghMoves.com.
Coldwell Banker Real Estate Services, a leading residential real estate brokerage company in Greater Pittsburgh, operates 13 offices with more than 900 sales associates serving the communities of Allegheny, Butler, Beaver, Washington and Westmoreland Counties. Coldwell Banker Real Estate Services is part of NRT LLC, the nation's largest residential real estate brokerage company. For more information, please visit www.PittsburghMoves.com.
Communities I Serve
Mike Wheeler and Paul Bergman cover all of Allegheny county, with special focus on the Green Tree area. Mike creates and delivers a monthly newsletter to all of the residents of Green Tree, and organizes an annual Community Garage Sale. Mike and Paul will also cover some of Washington county. The following list of homes are just some of their recent 'sold' listings.
West Allegheny County Rosslyn Farms: 22 Standish Way, 22 Priscilla Ln., 17 Standish Ln, Thornburg: 1181 Harvard Rd., 202 Eton Rd., 1050 Stanford Rd., 677 Smith Ln., Green Tree: 181 Sheldon Ave., 152 Parkedge, 190 Arla Dr., 116 Rhodes Ave., 139 Evandale Dr., 143 Evandale Dr., 997 Avacoll Dr., 41 Pocono Dr., 53 Rhodes Ave., 105 Poplar St., South Fayette: 417 Battery Dr. S, 4 Lee St., 9 Oak St., 305 Point View Dr., 719 Woodbridge Dr., Ingram: 21 Danvers Ave., 444 Union, Crafton: 194 W Steuben St., 1990 Crafton Blvd.
City of Pittsburgh 1164 McKenna, 126 Grasmere St., 5 Grasmere St., 216 Balver, 1416 Hyde St., 317 Shadyhill Rd., 1941 Dale St., 144 Balver, 18 Cannon St., 13 Cannon St., 53 Oakwood Rd., 1141 Denisonview, 231 Hollywood St., 1445 Barr Ave., 2758 Glenmawr St., 3063 Merwyn, 2870 Sanborn St., 912 Rossmore Ave., 709 Norwich Ave., 2040 Jacob St., 825 Morewood Ave H1, 825 Morewood Ave PH2, 5025 Fifth Ave 2C, 537 NevilleStreet 3C, 5638 Donson Way
South Allegheny County 1401 Lesnett Rd., 5687 Villahaven Dr., 180 Cypress Dr., 6049 Murray Ave., 5246 Baptist Rd., 3228 Bookman Ave., 229 Lavina Ave., 2015 Berkwood Dr., 4114 Willow Ave., 996 Redwood Dr.
North / Northwest Allegheny County 682 Carriage Circle, 315 Pennsview Ct., 5166 Keiners Ln., 802 Timber Trail, 1327 Washington Pike, 900 Steen Rd., 2610 Hawthorne Dr., 1002 Fairfield Ln., 5201 Karrington Dr., 1919 Markley Dr., 512 Tingley Ave., 1251 Ingham St., 3528 Sirius St.

Effective Advertising Strategies
All properties are advertised on several national real estate websites including www.ColdwellBanker.com and www.REALTOR.com
Open Houses are advertised in your area newspaper and on www.OpenHouse.com
Property feature sheets and brochures - Custom designed by our full-service Marketing Department.
Effective Technology Strategies
West Penn Multi List - Networks sales associates and homes for sale
Internet Advertising - Our listings stand out from the others with extra photos, more detailed descriptions and Guided Tours
User friendly websites - The Pittsburgh Post-Gazette named PittsburghMoves.com the 'most user friendly' site of any local area company
Virtual Tours - Step inside the picture and get a 360 degree view of each room
HomeBase InTouch - State-of-the-art technology connecting agents with home buyers instantly. All Coldwell Banker agents are equipped to respond within seconds to a customer inquiry, providing a fast, knowledgeable response.
Services for Buyers and Sellers
Coldwell Banker Home Loans - Exclusive guarantees and Phone in, Move in Pre-approval Programs. Pre-approved buyers mean less 'fall throughs' at the closing.

The Coldwell Banker Concierge - Can recommend hundreds of service providers before, during, and after you move

American Home Shield Home Warranty - Covered items will be repaired for one low-price deductible.

Relocation Division - Uniquely positioned as the principal broker for Cartus in Pittsburgh to bring more buyers and sellers together.

Specialty Markets - We have separate programs and divisions for luxury homes, commercial property, new construction, auction services, and property management.