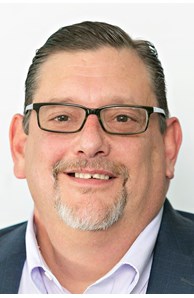 Manager
Email

milo.hindman@pittsburghmoves.com

Phone
Office

South Hills

1630 Washington Rd, Pittsburgh, PA 15241-1217
Non-Compete Real Estate Coach/Branch Manager
Connect with Milo
Designations
Accredited Buyer Representative (ABR), Associate Broker, Cartus Network Affinity Specialist (CNAS), Cartus Network Marketing Specialist (CNMS)
More about Milo Hindman
"LIVE AN EXCEPTIONAL LIFE!!"
Agent Testimonials
I have been practicing Real Estate for the past 20+ years and thought that I knew it all until now. Milo Hindman in my opinion is an excellent manager and coach who gives 110% to his Agents. He is extremely knowledgeable, helpful and truly cares about the Agents. He is a great motivator and I can truly say that I have learned a lot in the short period of time moving over from another Real Estate Broker to Coldwell Banker. Milo, I am looking forward to working in your office for many years to come! I gave you a 5 star rating but you deserve a lot more stars!!! ~Frank
Working with Milo as our coach and manager has truly been and continues to be, fantastic! Thank you, Milo, for the hours dedicated to the workshops "one on ones" demonstrating the latest in technology plus answering questions/doubts. It's good to know you're always there for us wherever you may be! As far as I'm concerned, it's definitely gratifying to be part of such an amazing team! It only gets better! ~Mary Lou
Milo truly is a real estate "coach", bringing out the best in his agents. He teaches and happily shares his knowledge and experiences in an encouraging, positive manner. Even with my 36+ years' experience of listing and selling homes, I find that I learn something new every week in Milo's meetings!~ Bud
Click here for more Agent Testimonials
My past experience as a real estate agent with an average of 80 to 100 closed transactions per year has led me to become a "go to" source for growing your business, assisting in negotiations, overcoming challenges and marketing. The office has a wonderful support staff of two full-time Sales Support Administrators who can ease some administrative functions from you daily duties and a part-time coach who is another resource to solve issues and lend ideas. The company strives to put agents first through our Core 4 Values: Production Power, Coaching to Confidence, Culture of Awesomeness and Wealth Building.

Production Power
We offer cutting edge technology to enhance the agent experience and ability to grow their business through having confidence in presentations, current market information and looking like a real estate professional. These tools included with your affiliation are a personal working website with West Penn Multi-List (Click Here to See My Website), Moxi Listing and CMA presentations, CBX demographic strategy program, a top of the line Client Management system and much more.
The Pittsburgh offices have an Education Manager and a Field Marketing Team that give you the ability to learn in the AMP (Achieving Maximum Production) Series, Outlist/Outlast, Social Media Marketing Techniques and calling days/nights at the office to push your numbers to next level. You will have assistance to design marketing items, build a personal brand and set yourself above the average agent.
The individual statistics speak volumes:
Average Production Per Person is 13, which is highest in the South hills out of all brokerages. This equates to more income per person.
Average Commission Rate is 2.84%, which is highest in South Hills out of all competing brokers. Means you collected more per deal then the average agent here.
Coaching to Confidence
I offer one on one coaching, group coaching and many workshops on a weekly basis, enabling you to improve "your" personal business through lead generation and marketing. I am hands on when you need it or hands off if that it what you desire and make myself available when you need me. I want you to achieve higher sales prices, more production units and to be able to deliver impressive statistics when dealing with your clients. I make myself available to partner with you for listing appointments bringing a winning edge of the entire office in support of your business. I offer my coaching and workshops in the day time, evenings and weekends to make sure all have the flexibility to gain the information. I conduct weekly sales meetings to ensure that all new policies, forms and information are delivered timely.
The office statistics speak for themselves:
Average Days on Market for Listings is 11, this number is lower than most offices in the South Hills market. This provides a great customer service and gets you paid quicker.
Our Sales Price versus List Price Ratio is 98.53%, the highest in the South Hills market. Gets your client more in their pocket and yours.
Market Share is 18%, which is almost double the majority of other competing brokers in South Hills. Gets you noticed.
Culture of Awesomeness
The office has a proven track record of being "The Place To Be" with a culture of inclusion. We work as a team in business and community involvement. We have monthly luncheons where we all get together to network and share good food and ideas. We stay active in our local communities through events, farmer markets, sponsorship and more. We have a Homes for Pets event yearly that helps dogs get adopted to new homes. Our charity of choice is "Make-A-Wish of Greater PA and WV". The money we donate each month at our luncheons enables us to host our Annual Holiday Breakfast Event raising over $30,000 for "Make-A-Wish in December of 2019!!
Wealth Building
We strive to give agents the ability to build wealth through ideas and programs available to them. We have ways of making passive income through Referral Rewards for agents that assist in bringing other new or experienced agents into the company whether it is local or anywhere in the country. You can also make additional income through collecting referral fees by assisting your sphere in other parts of country find a real estate agent through our Out-Market Referral Program. We offer resources for medical benefits, SEP savings and other programs.
Contact me to learn more on how I and Coldwell Banker Real Estate Services can take you to the next level. Relaxed and confidential meetings can be scheduled at your convenience.