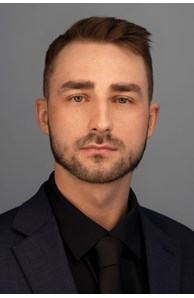 Sales Associate
Email

zack.rusch@pittsburghmoves.com

Phone
Office

South Hills

1630 Washington Rd, Pittsburgh, PA 15241-1217
More about Zack Rusch
Aside from what Coldwell Banker offers, what do you also do to help your sellers get their home sold? Think of keywords that you use to convince someone to hire you as their listing agent?

I am a young and hungry Realtor looking to help families find the house of their dreams. It will be my main priority to make sure that all of my clients have the best experience in finding that dream home. I am here to make the home buying process less stressful for my clients. Buying a house is a massive purchase for a family and I want to make the transition as smooth as possible so that families like you can enjoy the satisfaction of moving into a new house to create new and great memories with your family and friends!
Why should someone hire you as their buyer's agent? How do you go about helping someone find the home of their dreams?

You should consider me to be your agent because I can help you find the home of your dream without you being stressed out. I want the process to be extremely smooth because purchasing a home is a stressful time for families. I am willing to do whatever it takes to get my clients in the home of their dreams.
Tell People about yourself. This is the most important; it's how they connect with you. Where did you grow up...go to school...travel? Do you have roots in a specific area of Pittsburgh or Western PA? What are your interests and hobbies?

My name is Zack Rusch. I grew up in Bethel Park and I have lived here my entire life. I went to Bethel Park Highschool. While I was in school I was always staying active. I played Football, Basketball, and Lacrosse. I was fortunate enough to receive a scholarship to play Lacrosse in college at Seton Hill University in Greensburg, PA. I majored in Sports Management and Business Administration. After I graduated college I was fortunate enough to actually get drafted to play professional Lacrosse for a little bit. I have always had a passion for the Real Estate market and for helping families find the homes of their dreams. I have traveled on a few occasions to Mexico and on a few cruise ships. I strive to travel more and I really want to explore all over Europe. Some of my passions and hobbies consist of Formula 1 racing, Golfing, and playing lacrosse/coaching.
What associations do you belong to? What memberships, awards or designations do you have? Have you done any real estate specific education?

I am affiliated with Coldwell Banker Real Estate Services. I am also a member of the Washington-Greene Association of Realtors.
What areas of town will you serve? What types of real estate are your specialties?

I am willing to serve all over the Pittsburgh area to help my clients find their dream home. I will do anything to assist my clients in the purchase or sale of their home. I focus more on Residential properties as well.