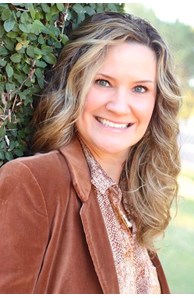 Sales Associate
It is wonderful to live in Aiken County
More about Melanie Inabinet
It's wonderful to live in Aiken County.
My name is Melanie Inabinet and I have two wonderful children, Tyler and Caleb. Tyler is an avid book lover and into technology and gaming. Caleb loves basketball, football and loves to be outdoors. I volunteer for Habitat for Humanity and am the brainchild for the Blessing Boxes Aiken. I devote most of my time to my children, friends, and community.
As a resident of Aiken County since the summer of 1985, I am thankful to my family for moving me here from a small town near Tampa, FL. Even though I lived in what I thought was a small town, we moved to an even smaller, rural town of Windsor, SC. attended South Aiken High School, where I graduated in 1989. Social Media and other marketing tools, including the MLS (Multiple Listing Service), are key to advertising your home. Being able to access these tools are also important if you are buying, as your agent needs to be able to find the exact home for you. These homes may not be directly on a multiple listing service, they may in fact be a FSBO (For Sale by Owner) home.
With meeting so many people over the 30 plus years I have lived in Aiken and my knowledge of this community and all it has to offer, I am confident I can help you find that special property to meet your family's wants and needs. I look forward to many opportunities and relationships with my clients and I look forward to meeting you.
You can contact me by text or phone call at: 803.617.9405
On Facebook at: https://www.facebook.com/melinabinet
By email: melanie.inabinet@cbcarolinas.com