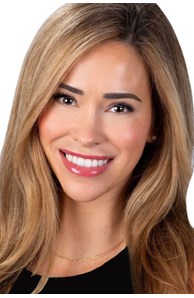 Sales Associate
Email

jacqueline.maxwell@cbrealty.com

Phone
Office
More about Jacqueline Maxwell
As a third generation real estate professional, Jacqueline was tagging along with her
Father and Grandfather to learn about properties before she even learned to ride a bike.
And lesson #1 was that when it comes to buying or selling a property, you can never be
too informed. Naturally, Jacqueline gravitated towards a career in real estate. Her years
of experience managing residential properties prepared her to know all the surprises
that homeowners can face after the sale, both good and bad.

Starting her career in her hometown of Santa Barbara, CA, Jacqueline also learned the
validity behind the old maxim "location, location, location". On a trip to Charleston
years ago, she recognized that the city had the same desirable and unique qualities that
made back home so special and the real estate so sought after. The beautiful
coastlines, historical architecture, and vibrant community drew her in and sparked her
interest. Not long after, she packed her bags and traded the west coast for the east,
motivated to dive into what she believed was the most exciting real estate market in the
country.

Jacqueline is committed to ensuring that when her clients make one of the most
impactful decisions of their life - to buy or sell a home - they do so with peace of mind
and knowing it is the right decision. With the integrity of Coldwell Banker, Jacqueline is
dedicated to giving her clients the best possible experience.