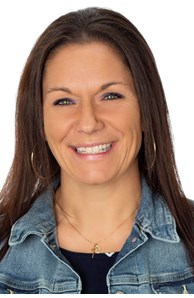 Sales Associate
Email

ashley.mckeethompson@cbcarolinas.com

Phone
Office
More about Ashley McKee-Thompson
Taking a "God's work, our hands" approach to real estate, Ashley McKee-Thompson is dedicated to assisting families in writing the next chapters in their lives. Ashley is from Battle Creek, Michigan and is now a licensed Realtor in South Carolina. Ashley has a strong background in overcoming obstacles for her clients and is no stranger to working with a community to help institute positive changes for individuals and families. From helping homeless Veterans find housing, to working with individuals as they transitioned out of incarceration, or to helping flood victims obtain desperately needed home repairs, Ashley is adaptable and able to find the solution to any situation. More importantly, however, Ashley understands how important family is and how big of a step that buying or selling a home can be.
Ashley is happily married to her high school sweetheart and has been blessed with two wonderful children. Her favorite activity outside of the home and office is spending time at the ball field, where she watches her favorite baseball player – her son! Ashley is also an active member of her community, participating in the Irmo Little League board, the PTA, and numerous local activities. Ashley's multiple awards and recognitions, such as a Community Involvement Award in 2016 and Sheriff's Department Community Recognition Awards in 2015 and 2016, are testaments to her commitment to fully immerse herself and her family into the community.
Ashley is dedicated to helping you navigate your next step, and is ready to guide you through the challenge of buying or selling your home – so you can focus on your family. Ashley specializes in first-time buyers, relocation, family homes, executive homes, dream homes, custom and new construction homes, farm, ranch, and luxury homes.
"With each chapter in my life where I was able to help someone, I am motivated with each challenge and have always succeeded. Let me be a part of this chapter in your life – let me dedicate my motivated time to help you and your family! Let me show you tricks to improving your credit in days!" - Ashley