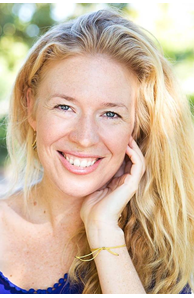 Sales Associate
Email

hmyers@cbunited.com

Phone
Office
Let me introduce you to the Austin I love!
Awards

International Diamond Society
Designations
Cartus Network Affinity Specialist (CNAS)
Languages other than English
Spanish
More about Hanalei Myers
About me
Born and raised in Austin, Texas, Hanalei comes from a family of home builders with significant experience in the Austin market. She received a Bachelor of Arts degree in Multimedia Arts and Sciences from the University of North Carolina at Asheville. She minored in Spanish, studying abroad in Granada, Spain. While in Asheville, Hanalei sang with the Lyric Opera for two years and her passion for singing led her to learn Italian over the years. She spent over 5 weeks mastering the language and living with an Italian couple in Tuscany.
Many years of sales experience have given her a keen eye to help people find their best return on investment. She has an ability to dive in and connect instantly on an interpersonal level. She'll listen to your needs and concerns and help you navigate the process of buying or selling a home. Her positive, up-beat personality always makes her a joy to work with and her dedication to clients is unparalleled.
Hanalei's passion for discovering beautiful places led her to travel the continent of South America for 6 months. She hiked the Inca Trail to Machu Picchu, camped in Patagonia, and explored the beaches and nightlife of Rio de Janiero. While traveling, she discovered her natural ability to navigate and negotiate around other countries. This life tool taught Hanalei patience and perseverance when dealing with diverse circumstances.
Her interests include travel, languages, yoga, singing, cooking (assisting her chef husband), listening to live music, teaching the youth at her church, cheering on the Longhorns, running around Lady Bird Lake and gardening at her Allandale home.
Spread the Word about Hanalei because your referral is the highest compliment.
Client Endorsements
Hanalei was so wonderful. She was very informative and easy going from our first meeting. I dealt with her on a daily basis about little things and she was always very responsive. She was there for me 24-7 for sure. This was the first time I have ever sold a house and it was definitely a very smooth process. Hanalei walked me through the process and I just followed her advice. I believe we sold the house in our first weekend. It was amazing. I would definitely recommend Hanalei to anyone who wants to sell a house in a honest effective manner. Thank you Hanalei! You are amazing.
~Kelly C.
Hanalei is a great realtor, and I really enjoyed working with her.
Hanalei is patient and helpful. I was in a month-to-month contract and was not in a hurry to buy. I spent over a year looking, on-and-off, and I would occasionally send her a listing or two for her opinion or to visit. Hanalei made herself available and suggested other properties I might like. She was easy-going and positive throughout the entire process.
Hanalei has great depth of knowledge about Austin and the market here, and she will give her honest opinion on properties and areas of town. She knows the process and will jump in when needed, contacting HOAs and inspectors herself.
Hanalei helped make the buying process as stress-free as possible, and I would recommend her to others.
~Anneliese P.
We have sold 2 houses and Hanalei has helped us sell both of them! She was so pleasant to work with. She was wonderful through the whole process. She had great insight into what we needed to do to get the house ready to sell. She is a great communicator and we felt super supported through out the process. She also did a great job negotiating. She was able to navigate a particularly difficult situation with one of our sells. I would highly recommend her to anyone. She is a joy to work with!
~Macey G.
Hanalei assisted my husband and I with our first home purchase, and two years later, she helped us with our first home sale. She was great. She listened to what we wanted in a house and found it for us. We were new to the area and unfamiliar with the neighborhoods, and Hanalei found a great area tailored to our needs and wants. Plus, she's a lot of fun to work with. Austin is a crazy housing market, and Hanalei navigated us through it like a pro.
~Erika S.
I can not say enough good things about our experience working with Hanalei. My husband and I moved to the area about a year ago and just closed on a lot last month. Throughout the entire time working together, Hanalei really listened to what we were looking for and tried to find exactly what we wanted. Her knowledge of the Austin area and marketplace was really helpful and she provided honest opinions when asked. Her positive outlook kept us optimistic even when we got down about our search. It takes a lot of patience to stick with buyers who take a year to make a decision and we are so thankful she did. I'd highly recommend Hanalei to anyone needing a realtor in the area!
~Kim C.
Austin I extremely competitive housing market. It took me also 4 months to find "the one". Hanalei did an amazing job showing me multiple homes each weekend for also 4 months. She was attentive to need what I was looking for, quick to response to any questions I had throughout the process and very personable in all my communications with her. If I decide to sell my home or buy another I will definitely be using her again!! Highly recommended!!
~Andrew M.