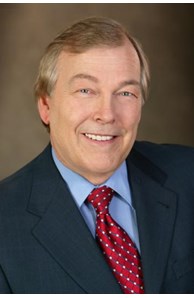 Branch Manager
Email

kparsons@cbunited.com

Phone
Office

183 Office

10900 Lakeline Mall Dr Ste 600, Austin, TX 78717-5942
More about Kirby Parsons
About me
Kirby has been licensed in real estate for more than 30 years. A lifelong resident of Central Texas, Kirby grew up North of Austin in Georgetown, and majored in Business at the University of Texas. He earned his real estate license in 1976, and broker's license in 1988. He joined Coldwell Banker Ò as Vice President of Sales in 2001 through an acquisition of the 183 Office in Suburban Northwest Austin, where he has served as manager since 1982.
Kirby is very active in the local real estate community. He currently serves on the Risk-Reduction Task Force and is a Vice-Chair of the Professional Standards Committee. He served first as a Director, then as President of the Austin Board of Realtors, and was also Chairman of the Austin MLS. In 2000, he was voted REALTORÒ of the Year by the Austin Board of REALTORSÒ, and in 2006 received the Chairman's Award from the Austin Board. On a national level, Kirby served as a Director for the National Association of REALTORSÒ from 1999 to 2001. He has also served on several State and local committees and task forces creating and developing contracts and disclosures.
He strives to have an office of dedicated, informed and professional agents, and to provide them with the tools and support they need to ensure their greater success. He says of the agents and staff in his office: "they are part of an office family of very talented, ethical, supportive people who I enjoy working with every day." He takes particular interest in keeping the agents informed of the latest market and industry trends and in helping them to be more productive.
Kirby is in his eighth year of involvement with The Missy Project, a non-profit organization dedicated to raising community awareness and funds for the benefit of brain aneurysm research. He and his wife have a son, Shawn, who graduated with a Finance degreee from the Mays School of Business at Texas A&M University. He is currently a Financial Analyst here in Austin with the Edward Jones Company.
Professional Designations: GRI
2007- Present: Austin Board of REALTORSÒ Professional Standards Committee, Bylaws Committees; Risk-Reduction Task Force
2000 REALTORÒ of the Year, Austin Board of REALTORSÒ
2006 Austin Board of REALTORSÒ Chairman's Award Recipient
1999 Director of the National Association of REALTORSÒ

1999

President of the Austin Board of REALTORS®

1998 Chairman of the Austin MLS.
Specialties
First Time Buyers,Residential,Commercial,Luxury Homes,Relocation,Executive Home,New Home,New Construction,Custom Home