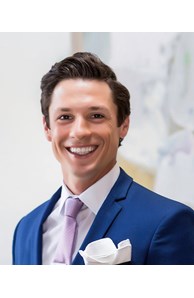 Sales Associate
Email

alessandro.cola@cbdfw.com

Phone
Office
More about Alessandro Cola
Alessandro grew up in North Dallas and is a Jesuit College Preparatory School of Dallas graduate. He currently resides in East Dallas. His expertise with the area and knowledge sets him apart. Add in his negotiating talent, persistence, attention to detail, and customers first attitude, and you have one of the most dedicated realtors at your fingertip.
In 2011, Alessandro received his Bachelor's Degree in Communications at the University of Kansas. After graduating, he ventured into an industry that was completely foreign to him, being Oil and Gas. Much of his work was similar to a realtor. He would schedule meetings, negotiate contracts, present offers, and represent clients.
In the downturn of Oil and Gas, Alessandro transitioned into Real Estate carrying with him the same skills and mind set from Oil and Gas. And today, he is currently working throughout Dallas, Denton, and Tarrant Counties representing buyers, sellers, and renters.