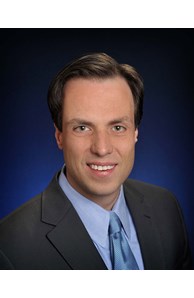 Sales Associate
Email

Keith.Yonick@cbdfw.com

Phone
Office
Redesign-Repurpose-Realestate
Connect with Keith
Awards

International President's Circle
Designations
Seniors Real Estate Specialist (SRES)
Languages other than English
Spanish
More about Keith Yonick
About me
 Area Specialist in Country Brook-Voss Hills area of Dallas located within the city of Dallas with Plano schools.  
Area Specialist in Buckner Terrace having sold 80% of the market share in 2014 and 2015.
Area Specialist in Oak Lawn Heights where I have lived since 2005.
Area Specialist for Holland Area where I have had 28 sales in 3 years.
Area Specialist for Green briar estates in Duncanville where I have placed 5 Happy relocation families.
Servicing the Eastern Dallas Suburban Markets:Garland,Rowlett, Mesquite, Forney,Heartland, Heath,Rockwall and Lavon (Relocation Clients and corporate clients)
Dallas areas: Lakewood-Oak Lawn-Uptown-Enclave at Grove Hill-Piedmont-Buckner Terrace-Parkdale-Enclave at Wooded Creek-Casa Linda-Casa View-Saint Andrews
Bachelor Degree: Interior Design
Licsenced Realtor since 1990
On Site Relocation Associate-1994-2004
Residential Realtor-2004-Present
Scholarship Committee Metro Tex Association
Senior Real Estate Specialist
D Magazine Agent award from 2006-2014
Texas Monthly 5 Star Award Winner 2007-2014 with specific recognition in Garland
Specialties
Buyer Representation
Condominiums
First Time Buyers
Residential
Seller Representation
Townhomes
Areas:
Dallas
Country Brook -Dallas with Plano Schools
Oak Lawn
Eastern Dallas Suburban Market
Buckner Terrace
Cedar Hill
Trophy Club
Above areas I had over 10 sales in these areas last year.
Many markets have high concentration of Relocation clients moving to North Texas. I am certified as an agent for over 15 relocation companies and specifically certified for on Large Fortune 500 company.
Stage to Sell
Area Specialist: Country Brook in Collin County with a Dallas Address. Lived in this beautiful neighborhood for over 6 years prior to moving to Oak Lawn.
Area Specialist: Buckner Terrace in 2014-2015 had 80% of the market share of listing in MLS for this subdivision. Also served on the Dallas Parks Committee for many years in this area along with re-design to the Hillside Oaks Public Park in Dallas.
Area Specialist : Oak Lawn Heights where I have lived since 2005.
Area Specialist: Holland Avenue in Dallas where I listed and sold 48 homes in a 3 year period.
Oak Lawn is one of the wealthier areas of metropolitan Dallas, with the population consisting mainly of urban professionals. The area is peppered with Upscale townhouses, condos, apartments, and duplexes. Along the Uptown portion on McKinney Avenue and along Turtle Creek Boulevard, there are many new high-rise condominiums and apartments. It is also a very diverse neighborhood with well established areas of older, single family homes.
In 2015 I sold 11 listings in Oak Lawn and currently lives in Oak Lawn Heights since 2005.
I offer a free 2 hour staging and editing consultation which is included in my listing services.
Rockwall-Heath
Rockwall is a city in Rockwall County, Texas, United States, and a suburb of Dallas and part of the Dallas/Fort Worth Metroplex. It is the county seat of Rockwall County,[3] which is the third wealthiest county in the state of Texas. The population was 37,490 at the 2013 census. The name Rockwall is derived from a naturally jointed geological formation, which has the appearance of a century old wall.
Last year Keith sold 9 properties in Rockwall. Many families who work for a nearby Fortune 500 Company have relied on Keith to help them achieve homeownership here in years past with Relocation group moves. Keith has many repeat customers request him to sell their homes.
Lavon
Lavon offers residents a unique choice of lifestyles. Housing options range from country estates to planned communities all within minutes of Lake Lavon's numerous park and recreational facilities. Lavon residents have ready access to all shopping malls, medical and dental facilities, hospitals, and businesses within the DFW metropolitan area.
Last year Keith sold 8 properties in Lavon. Keith also conduted a group move where he helped 5 families from the Northeast achieve home ownership and found Lavon to be a family friendly community with lots of aminities with affordable prices.
Keith's mother's family has many ties to this community since the early 1900's.
Eastern Dallas Suburban Markets
Raised in Garland close to the Dallas-Mesquite-Sunnyvale boarder, Keith is very familiar with the Eastern suburban markets for he has worked with many transferees who work for a Fortune 500 company in Garland. Last year he listed and sold 8 homes in Forney. Keith sold 7 homes in Mesquite last year all in less than 14 days. Keith sold 14 homes in Garland last year in a town where he attends church and donated art work to the Garland Civic Center. Keith siblings (four of them) all live in the Eastern suburban area of Dallas. Keith's mom is also an area resident who lives in the Eastern Suburban area of Dallas for over 33 years.
Dallas Address with Plano Schools
By far Collin County's best keep secret-not for long are the beautiful neighborhoods located off Frankford Road and the Toll way. Includes Country Brook Estates where I lived for over 6 years. Values have increased in this pocket neighborhood. I am very familiar with the builders in this lovely area as well.
Walking around the lake gives you access to the gazebo  (provides great views), an open park owned by the HOA (great for pets), and some nice bridges for feeding ducks, fish, and turtles).
Lake Ridge
In 2015 I sold 18 homes in the Community of Lake Ridge
Lake Ridge is bound By Midlothian,Cedar Hill and Grand Prairie.
In the southwest corner of Cedar Hill, overlooking Joe Pool Lake, lies the breathtaking, master-planned community of Lake Ridge. This scenic neighborhood, and seven gated communities, began development in the mid 1980s and is now home to more than 1,000 households. The panoramic vistas and spectacular views are enhanced by two neighborhood parks, an award-winning community park, an active property owners association and professionally-maintained grounds. Nearby Tangle Ridge Golf Club is an 18-hole championship public course that will challenge players of every skill level.
Mesquite
In 1982 my dad and mom purchased a home located in Dallas at the boarder of Mesquite. This city is very dear to my heart. My father was a engineer for AT&T later purchased by Lucent. He worked there from 1992-2004. He had a total of 42 year tenure with the company. My mother was a teacher's assistant with MISD. My special needs sister was provided with the best education from CW Beasley Elementary School and her advancement and caring by her loving teachers will always be a enduring memory in my heart and mind.
I have sold 22 homes in Mesquite in 2015.  I work with a Fortune 500 company relocating clients from Michigan, Illinois, Florida, New York and New Jersey to Texas. Mesquite is an affordable community located close to downtown work centers and every North Mesquite elementary school is exemplary or recognized (highly rated). Also there are fantastic Catholic and Private schools located nearby. Almost every neighborhood has an activity center or park nearby. Crime is low with a very involved community liaison who works hard to create a sense of community spirit with business owners, realtors and residents of Mesquite.