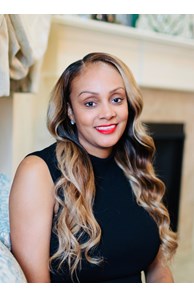 Sales Associate
Email

erica.wells@cbdfw.com

Phone
Office

Flower Mound

3614 Long Prairie Road Fm 2499, Flower Mound, TX 75022
You get more than just real estate from me!
Connect with Erica
Awards

International Sterling Society
More about Erica Wells
Buyers, Sellers and Investors all get more with me. Rich in industry experience, I help dozens of clients purchase, sell or lease quickly and efficiently every year. Whether it's about area lifestyles, traffic situations, economic connectivity, or industry landscapes, clients lean on my real estate IQ! They appreciate my professional, effective and savvy management of their real estate needs and willing guidance on matters of moving and managing. Many, many of my clients call me again when its time to move or they are ready to invest.
Now an award-winning agent of both volume and value for several years, I served tenures in corporate multi-family, student housing, corporate housing, property management and asset care. Naturally, I build business on what I know. So, if you are a buyer, I know where you are coming from. If you are a seller, I know what you want. And if you are an investor, I know what you need.
I am proud to be a brokerage-leading producer and a four-time member of the Coldwell Banker Realty International Sterling Society, earning top sales producer awards for Coldwell Banker in 2017, 2018, 2019 and 2020. In 2019, I was the #1 sales agent within my current office in Irving Texas. And in 2017, I earned a Flag Award from USAA Real Estate Services for superior customer service provided to their military customers.
As a Certified Relocation Specialist, I have helped numerous professionals, families and new starts relocate into and out of the Dallas- Fort Worth Metropolis Area for over a decade. From temporary housing, to retirement homes, my relocation clients are referred by great companies, out of town agents and friends. As a specialist in relocation, I love helping my customers, meeting all kinds of interesting STEM types from Raytheon, TI, Lockheed Martin and Amazon, and lots of busy pros from Pepsi, Deloitte Touche, GE, American Airlines, Texas Ranger Baseball, Toyota, Citibank, Parkland Hospital and so many more. I serve on the AARP team helping seniors to make big changes into and out of DFW, and provide tour guidance and regional orientation to international clients and their employees. I love military and government officials on the move, teachers laying roots for the younger generations, and real estate industry professionals who need our services.
I am proud to have built The Erica Wells Team, a team of amazing real estate professionals. Widely respected, The Erica Wells Team is known for their common values integrity, creativity and mutual support. When you are a client of The Erica Wells Team, you have an invested and do-what-takes partnership. I mentor new CB agents and offer an invitation to anyone interested entering the field or joining our team at Coldwell-Banker.
Call me if you need help with:
Finding Your Next Home, Selling a Home or Consultation on Home Selling Tactics
And if you have worked with The Erica Wells Team before, we would love to hear how you are doing.
Call me to say hi!