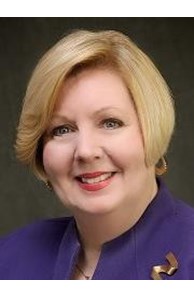 Manager
Email

moiri.brown@cbdfw.com

Phone
Office
Making Real Estate Real Easy...for You!
Connect with Moiri
Designations
Certified Residential Specialist (CRS), Graduate, REALTOR Institute (GRI)
More about Moiri Brown
About me


Anyone seeking a lift in spirit or a renewed sense of direction should spend a few moments with Moiri Brown. The veteran Realtor's 'You can do that' mantra and her mindset inspire clients and sales professionals alike. These qualities have served the Fort Worth native well as branch manager of the Fort Worth/Tanglewood office of Coldwell Banker Realty; Dallas/Fort Worth.
Throughout my career, I have always had mentors who have been open to teaching me while telling me, You can do that,' she says. It has helped to form my management philosophy, and I will share it with anyone who is willing to listen. It has worked for me, and I believe it has worked for the independent sales professionals in the Fort Worth/Tanglewood office.
Commenting on her capabilities, Coldwell Banker D/FW Regional Vice President, Alex Vidal, says, 'Moiri brings not only an in-depth knowledge of the Fort Worth real estate industry as a veteran independent sales associate, but she has a complete understanding of the strength of the Coldwell Banker brand. She is a consummate professional, going the extra mile to offer help to independent agents grow powerful and long-lasting businesses."
Moiri knows what it takes to build a successful real estate business. After 20 years in the advertising and marketing business, Moiri became a Realtor in 1995. The sales professional joined Coldwell Banker Residential Brokerage in 1999 and promptly earned entry into the company's International President's Circle. In January 2006, she took the opportunity to become the manager of the Fort Worth/Tanglewood office. Her agents benefit from the knowledge and skills she learned as one of the top sales associates in Fort Worth.
Great performers have coaches supporting them to achieve success. Moiri's optional coaching sessions are proven and help create successful independent sales associates. Her optional education program is designed to help independent agents achieve maximum results whether they are just starting their businesses, looking to jump start a business or a top performer wanting to reach the next level. With her offer of guidance, the independent agents in the Tanglewood Office can learn how to create and follow realistic and achievable business plans. They can learn to work smarter...not harder!
Looking to the future, she says, 'I am very optimistic about the outlook for the real estate industry. We have a great group of Independent Realtors and we aspire to provide an exceptional real estate experience for everyone.
Greater Fort Worth Association of Realtors, Texas Association of Realtors and National Association of Realtors
Specialties

Buyer Representation
First Time Buyers
Residential
Seller RepresentationInterested in a Real Estate Career?


Welcome to the exciting world of real estate! In my years in the real estate business, I've learned that powerful sales agents aren't born...they're trained!
At Coldwell Banker Residential Brokerage, our comprehensive training program is designed to help you achieve maximum results from the time you are first licensed through your first year on the job...and beyond!
Many new sales associates fail because they are not taught how to properly work with buyers or sellers. Coldwell Banker's sales training program is the absolute best preparation for insuring success in real estate because you will learn:
Specific techniques for obtaining good listings at the right price.
How to qualify buyers so that time spent with clients is worthwhile.
How to close deals and get clients to sign on the dotted line.
How to manage your time effectively and increase your profitability.
How to overcome buyer and seller objections.
How to use your natural assets to develop a winning sales personality.
Great performers have coaches supporting them to achieve success. Our exclusive coaching techniques are proven and help to create successful careers. At Coldwell Banker, you can reach and exceed your business goals with your Certified Personal Career Coach supporting you all the way. And, you will continue to receive ongoing instructions and management support in the areas where YOU need more help!
Please give me a call at (817) 989-4850 or email moiri.brown@cbdfw.com to arrange a meeting at your convenience to find out more about how we build powerful agents at Coldwell Banker. I look forward to hearing from you soon.