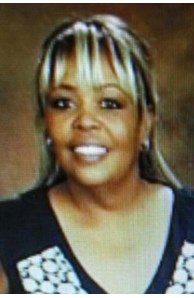 Sales Associate
Email

terri.cunningham@cbrealty.com

Phone
Office

Frisco

3211 Internet Blvd Ste 150, Frisco, TX 75034-1951
Connect with Terri
Designations
Seller Representative Specialist (SRS)
More about Terri Cunningham
EXCELLENCE, INTEGRITY and PROFESSIONALISM come STANDARD'
Savvy Sellers, First time buyers everyone in between........ WELCOME Please feel free to CONTACT ME for all of your unique real estate needs
I am Energetic Passionate in ALL aspects of real estate and have over 22 years of experience in Oklahoma AND Texas markets
We are experiencing such an exciting market and I am so pleased to be an experienced agent who is knowledgeable, flexible, resourceful and eager to keep you abreast of the latest trends and market changes
I have been a Realtor in Oklahoma since 1998 and here in Texas since 2007.
I love the tools which allow me to keep you knowledgeable of market activity in your community, which is vitally important for you to know throughout the process of getting your home sold.
I am a prior mediator and settlement counselor with both the State of Oklahoma and State of Texas Family Support Divisions and developed 18 years of strong and effective negotiating skills.
FINALLY, as a designated SELLER REPRESENTATIVE SPECIALIST I would love and appreciate an opportunity to share with you- a personal marketing plan for the sell of your home 8 REASONS TO LIST with a Realtor who is SRS CERTIFIED TO SELL YOUR HOME
*SRS designees are members of an elite group of trained seller client advocates that know
the importance of their client's specific needs by using Seller Counseling Sessions to
insure all needs are addressed.
*SRS designees concentrate their efforts on the seller client's ultimate goals to insure
the client is at the center of the sale.
*SRS designee is extensively trained in a wide variety of manual and electronic marketing
methods to uniquely promote your property to the widest range prospective purchasers.
*SRS designees understand that negotiation skills are critical to a successful transaction
and are trained to position their client to receive the best possible outcome during
negotiations of the sale.
*SRS designees adhere to the highest level of professional ethics and business practices in
delivering 'Client Level' services with integrity.
*SRS designees are uniquely qualified to exceed the expectations of their clients yielding
client trust.
*SRS designees know the importance of staging your property for best results. Staging is a
critical component, along with accurate pricing, to attain desired results within a timely
manner.
*SRS designees have an advanced level of understanding on how to collaborate with a variety
of cooperating agents of all skill levels in the marketplace to insure that the 'best' buyer
has an opportunity to purchase your property.
My Client Testimonials
"Great personality and well educated in her field. She is very friendly and personable. She deserves more stars. She explains the housing buying business very well. She seems like she is on your side and wants the best for you." -The Smith Family
Jdavidindallas reviewed Terri Cunningham 06/03/2015 "Helped me buy a home When you work with Terri, you not only get a knowledgeable, accommodating, hard working and honest realtor, you get a friend too! She will do whatever it takes to get you the information you need and will be honest with her advice."
"Terri helped us sell our condo and buy our current home. She is one of four realtors we have used in the last 12 years and she is by far the best of them all. Being new to the DFW area we didn't have a network to rely on for realtor referrals, so we picked her by doing an extensive web search. We got lucky and were very pleased with her attention to detail, knowledge, and organization. We will definitely use her services again." -Angel Sanchez reviewed Terri Cunningham 5/18/2015
Theressa Thomas reviewed Terri Cunningham-Realtor iquest; 5 star May 21, 2015 middot; She's the best! Very warm and personable. Beautiful lady also.
Robert Hackett reviewed Terri Cunningham-Realtor 5 star May 29, 2014 middot; I love Terri's occupation,,she's very professional very talented a warm person who bring sunshine and happiness to people.
Timothy Miles reviewed Terri Cunningham-Realtor 5 star February 16, 2014
Nakisha Lewis reviewed Terri Cunningham-Realtor 5 star January 22, 2014
Tracy V. Johnson reviewed Terri Cunningham-Realtor 5 star January 7, 2014
Anshamill Pie Summers reviewed Terri Cunningham-Realtor 5 star December 17, 2013
Carmen Renee Hardiman reviewed Terri Cunningham-Realtor 5 star December 17, 2013
Steven D Cooper reviewed

Years of Experience: 22
Specializations: Buyer Representation, Seller Representation

Areas Served: Allen, Anna, Carrollton, Celina, Dallas, Frisco, Prosper, Princeton, Melissa Lewisville, Little Elm, Mckinney, Plano