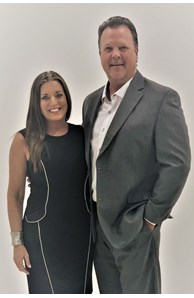 Office

Frisco

3211 Internet Blvd Ste 150, Frisco, TX 75034-1951
More about the Team
Creed is a Dallas native and has witnessed the tremendous change and growth thatrsquo;s transformed North Dallas into one of the nationrsquo;s most sought-after destinations. He has lived in the Frisco area for over 25 years.
He recognizes the unique characteristics and benefits of living and working in North Dallas. His exceptional knowledge of the market and seasoned expertise in the construction process (having built, lived and sold numerous properties throughout the area) makes Creed the go-to resource for all your real estate needs.
Whether you want an existing home on the golf course or a new home built in a master planned community, Creed knows everything there is to know about locations, value, property types, pricing, building requirements and blueprints ndash; not to mention all the local attractions, to entertain you and your family.
When not assisting clients, Creed enjoys spending time with his wife Alicia and their family, entertaining their friends, playing golf, watching football and all other outdoor activities.