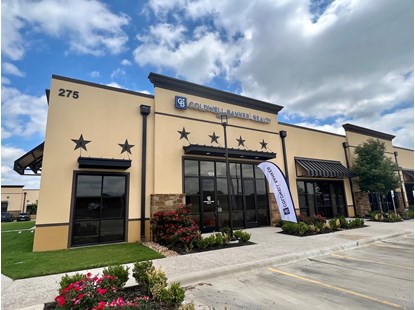 275 SE Inner Loop Ste 101

,

Georgetown

,

TX

78628
About Georgetown
Buying, Selling or Relocating? We Open Doors For YOU!
More about Georgetown
Georgetown is the historic county seat of Williamson County. Both the county and the city have experienced a tremendous growth pattern over the last 10 years. The population of Georgetown has almost doubled since 1997, reaching approximately 47,400 residents. Williamson County's fast growth rate is due in large part to its location immediately north of Austin, coupled with Austin's rapid expansion northward. Originally founded at the fork of the San Gabriel River, Georgetown is only a short commute from the Austin city limits, and offers residents a small hometown feel.
Home to Southwestern University, the oldest university in Texas is located about a half-mile east of the historic square. Sun City is a large retirement-oriented and age-restricted development which constitutes more than one-third of the population of Georgetown, also called The "Retirement Capital of Texas."
Georgetown has a notable range of Victorian commercial and residential architecture. In 1976, a local historic ordinance was passed to recognize and protect the significance of the historic central business district. In 1977, the Williamson County Courthouse Historic District was listed on the National Register of Historic Places.
Georgetown is called the "Red Poppy Capital of Texas" for the wildflowers planted throughout the city and in many residents' front yards, which bloom each spring. The Red Poppy Festival is held every April in Georgetown, attracting up to 30,000 visitors annually, while hosting festivities and vendors sell amazing products in Town Square.
Retirement destination
Georgetown is considered to be one of the best places to retire in the nation because of its fairly warm climate year round, close proximity to both the countryside and Austin, excellent medical care including Alzheimer's care, and its increasing population of retirees. In 2007, Georgetown was named by Retirement Places Rated (Seventh Edition) as the Best Place in America to Retire. Part of this is because Sun City, a large master-planned community for "active adults 55 and over," calls Georgetown home. Fifteen years after the project groundbreaking, Sun City is now home to nearly 11,000 residents—nearly 70% retired with a median age of 65—and has been a driving force behind growth, development and the very shape of Georgetown since its inception. Numerous active adult communities are also found in Georgetown, including the well-respected Wesleyan at Estrella, the Oaks at Wildwood, Heritage Oaks and many others.
Proudly serving Williamson County
Coldwell Banker Realty is proud to be a part of Williamson County's growth in Central Texas. Buying, selling or relocating? Whatever your real estate needs, the agents are local specialists who are highly educated and committed to helping you find your perfect home. Honesty, integrity and trust are words the real estate professionals value and respect. Contact an agent today.
New Construction
If you are interested in a new home, please remember to register your agent and Coldwell Banker Realty with the builder as your buyer's agent. Even if you have already visited the new homes sales center, it is never too late to be represented by Coldwell Banker Realty before you make a purchase. We will represent you in the new home construction process, and work for you during the process. So many times, buyers do not realize that being represented by a licensed agent will streamline the details and processes of building a home from the start to finish. (NOTE: The builder's on-site representative works for the builder, and your licensed real estate agent works for YOU.)
School Districts
Full Service Buyer and Seller Representation
Written Service Guarantee
Investor Counseling
Exceptional Mortgage Services
Outstanding Concierge Services
Award-winning Relocation Network
Service Areas: Georgetown, Leander, Liberty Hill, Jarrell, Williamson County
For information on area listings and a guided tour of Georgetown, contact us.

Office Hours:

Monday through Friday - 8:00 a.m. to 5:00 p.m.
Awards

International Diamond Society Office

Premier Office Bronze Office