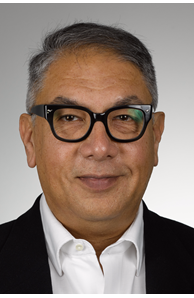 Sales Associate
Email

tvillanueva@cbunited.com

Phone
Office

Heights

1505 Heights Blvd, Houston, TX 77008
It's TOM for a New Home!
More about Tom Villanueva
About me

Tom Villanueva is a broker in the Heights office of Coldwell Banker United. He is a native Houstonian and has been associated with the firm for over twentyeight years and has marketed homes in the Houston Heights, Timbergrove Manor and many other neighborhoods inside Loop 610. He also teaches a Home Buying class at Leisure Learning Unlimited that caters to many first time buyers. Tom believes that home buyers and sellers deserve excellent service, and he takes great care in making sure their real estate transactions are properly and professionally handled.Company Information
Coldwell Banker United is the largest real estate franchise in the Coldwell Banker system. They specialize in customer care. They are the preferred partner for many relocation companies across the world.
Our company has a 30-year distinguished history of trust, uncompromising standards, stable management and superior service
Over 50 of Houston's most professional full time agents
From luxury homes and new construction homes, along with inner-city lofts, bungalows and townhomes, some of the most sought-after homes have been represented and sold through the company's three offices
Coldwell Banker is the largest residential real estate company in the world.
Ultimate service, maximum return and a world of resources await you at Coldwell Banker United.

www.coldwellbankerpreviews.com/servlet/LoadAgentProfile
•Ultimate service, maximum return and a world of resources await you.