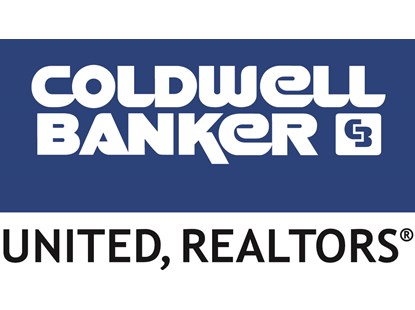 1051 Pineloch Dr Ste 800

,

Houston

,

TX

77062-2738
More about Clear Lake
The Clear Lake Area is "Clearly the Best." Offering the best of all worlds, we're located between metropolitan Houston and Galveston Island, the oldest port in Texas. One of the most pleasant decisions you'll have is deciding where to live. Our region has beautiful, affordable homes on golf courses, on the water or in a neighborhood community. If ranch-style living is appealing, we have that too! The qualified specialists are ready to assist you, share this community and assist you.
Languages
English
Spanish
Arabic
Croatian
Indonesian
German
Sign
Specialty Markets
Waterfront/Water View Properties
Pre-owned Homes
Condominiums
New Home/Construction
Custom Homes
Luxury Homes
Farm & Ranch
Other Specialties
Relocation Specialist
Principal Broker for Cartus Relocation
Coldwell Banker Home Loans
American Home Shield
The Clear Lake office has more than 60 independent sales associates dedicated to providing exceptional service in all your real estate needs.
Agents specialize in waterfront properties on Clear Lake and Galveston Bay, pre-owned homes, new construction, town homes and condos. If leasing or renting is in your plans, we can provide that service too.
The office is conveniently located in Clear Lake City off of I-45 south, and open 7 days a week for your convenience.
Certified Relocation Specialists are available to assist in Harris and Galveston counties, which encompass the Clear Lake/NASA area.
We have five great school districts: Clear Creek ISD, Friendswood ISD, Pasadena ISD, LaPorte ISD and Dickinson ISD.
Private schools and higher education are abundant in the Clear Lake area, including the University of Houston Clear Lake and San Jacinto Community College.
Known as the "Boating Capital of Texas," Clear Lake has many fine marinas.
The Clear Lake area is home to NASA's Johnson Space Center, but has matured into a widely diversified business community.
You will find other recreational activities such as golf, tennis, hiking, biking, jogging and walking trails, birding and many parks, including Armand Bayou Nature Center.
Family attractions include Johnson Space Center, Space Center Houston and the Kemah Boardwalk, which is located on the bay and has many amusement rides.
Our healthcare systems are conveniently located in the Bay Area region to serve you. A few facilities include Clear Lake Regional Medical Center, MD Anderson Cancer Center, Memorial Hermann, Christus St. John Hospital and UTMB Centers.
Just a few Texas facts: Austin is the state capital, our nickname is the Lone Star State, our state motto is Friendship, the state bird is the Mockingbird, the state flower is the Bluebonnet, state tree is the Pecan tree and the state dish is Chili. Of course, our state song is "Texas, Our Texas."
Jennifer M. Wilbur
Vice President
D: 281-685-6132
E: jwilbur@cbunited.com