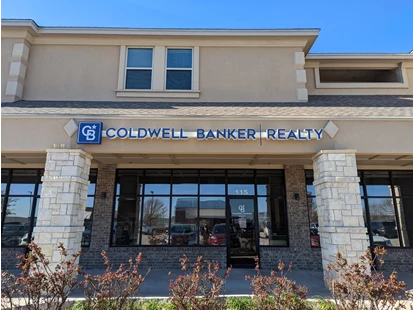 2710 S Clear Creek Rd Ste 115

,

Killeen

,

TX

76549
More about Killeen
The Coldwell Banker Realty® Killeen office is located at 2710 S. Clear Creek Rd., Ste 115, in Killeen.
This office serves the Fort Hood real estate market, including:
Killeen
Fort Hood
Copperas Cove
Kempner
Lampasas
Harker Heights
Nolanville
Temple
Belton
The real estate agents can show and sell virtually any home on the market (generally it does not matter who the listing office is). As members of the Fort Hood Board of REALTORS®, we have up-to-date access to the status of all homes on the Fort Hood Multiple Listing Service.
An agent can show you these homes and quickly and easily determine if the homes that you've found on the Internet have sold, are under contract or are still available, and make appointments for you to view these properties and more, saving you time and frustration. We are a one-stop real estate buying and selling service near Fort Hood.
If you need to sell your home, you've come to the right place. We accomplish this through innovative marketing tools and sales experience.
Contact the office today to learn how a Coldwell Banker agent can help you get your home sold for the best price.
Full Service Buyer and Seller Representation
Written Service Guarantee
Investor Counseling
Exceptional Mortgage Services
Outstanding Concierge Services
Award-winning Relocation Network

Schools
Killeen Independent School District
Fort Hood Area Schools
Coldwell Banker United, REALTORS
(254) 200-3800
Office Hours:
Monday – Friday 8:30 – 5:30
Saturday 10:00 - 4:00 / Sunday Closed
We welcome walk-ins and phone calls, however, the agents are also available by appointment.
Awards

International President's Circle Office