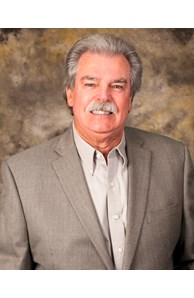 Sales Associate
Email
Phone

Market SouthlakeOffice

850 E State Highway 114 Ste 100, Southlake, TX 76092
More about Ric Hayward
I received my undergrad degree from Sydney University, Australia & my Master's from the University of Georgia,Athens, GA. After teaching & coaching soccer, swimming, golf & tennis for 7 years, I entered the real estate industry in Riverdale, south of Atlanta & was Rookie of the Year & a top agent for 5 years. I earned my Broker's License & started Southern Cross Realty, overseeing as many as 25 agents & 3 new developments until moving to Texas in 1985. I know from a very young age that someday I would live in Texas after watching John Wayne movies on Saturday afternoons.
Linda & I relocated to Possum Kingdom Lake in 2005. I placed my license with a local Brokerage in 2006. Once again I was Rookie of the Year, the oldest in history, and was a top agent, learning everything I could about the lake area. After the fires of 2011, I moved my focus to helping friends find their P.K. homes.
Education has always been important to me & I have taken many more real estate classes than required over the years. Linda is a General Contractor at Possum Kingdom.
Linda & I are full time residents of The Cliffs & we became heavily involved in the P.K. community by volunteering at the P.K. Chamber of Commerce, Palo Pinto United Way; Adopt a Highway, The Cliffs HOA & Hells Gate Bass Club, where I have been Secretary/ Treasurer for the past 8 years. We enjoy entertaining friends, golf, fishing & road trips, especially in the southern states, although we have seen most of the country through a wind shield.
Real estate defines who we are, since we are both heavily involved in the business. We work with friends & those who will become friends to help them realize the benefits and fun of the Possum Kingdom life that we enjoy. We love our lake & want others to feel the same.