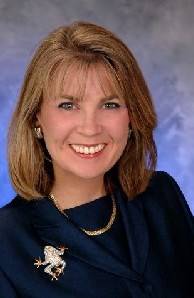 Sales Associate
Email
Phone

Market The WoodlandsOffice

1335 Lake Woodlands Dr Ste C, The Woodlands, TX 77380-3287
Awards

International Diamond Society
Designations
Certified Home Marketing Specialist (CHMS)
More about Mary Bowen
About me
Selling your home is one of the most stressful events in a person's life. I make it my job to alleviate as much of that stress as possible by handling the details while not losing sight of the big picture.
When you list with me you are getting a real estate partner who will work with you to help you net the best possible deal for your home. I will evaluate the home, neighborhood, and market to help you make an educated decision about pricing and marketing so you net the highest dollar amount. I work harder to earn you more money from the sale of your home.
How do I stand apart from other agents?
I am one of a few Houston Area Realtors who maintains a 5 out of 5 Client Survey Approval Rating. Maintaining that rating is of the utmost importance to me. So, you can be confident that I'm going to give you the service and attention necessary to maintain that rating status.
I will be honest about what your home is worth and what needs to be done to get the house sold. I will provide staging tips and updating ideas that are appropriate for the value of your home. I will locate and work with the contractors to get the look we are striving to achieve. I will roll up my sleeves and get dirty to help you present your house in the best possible light.
How will I market you home?
Once your home is ready to be listed, I will take photos of you home highlighting its architectural details and assets. My descriptions will detail the homes location, attributes, and value. Your home will be advertised on approximately 20 different web sites and showcased on Realtor.com.
I will open you house up to all the local Realtors so they can preview your home for their buyers. I will also schedule public open houses so potential buyers without agents can preview your home.
What happens when we get an offer?
When we receive an offer, I will submit to you a copy of the offer and set an appointment with you to discuss the merits of the offer. We will review the current market and what counter offer we need to make to ensure you receive the best deal for you.
Once you accepted an offer and inspections are performed, we will again discuss the inspection report and any repairs the potential buyers want performed. We will discuss the merit of the buyers request so you can decide what items need to be handled.
Now What?
We're not done yet. During the next few weeks, I will be busy making sure the repairs are done and the closing is moving forward smoothly. I will work with the title company and the buyer's agent to make sure we don't have any surprises as the closing date nears. I will also follow up after the sale to make sure that there were no issues after the closing.
I will also help you locate a mover, new housing locally, or an agent if you are moving to another city.
The Home Buying Process
Buying a home especially in an unfamilar city, can be a scary situation. You need a Realtor that will provide you the information and answers you need to make a wise and informed decision. You need a Realtor that is familiar with the schools, the neighborhoods, the community. Having grown up in Houston and lived in The Woodlands for nearly ten years, I can provide you with insight and knowledge you need to make a decision about where you want to call home.
Having school aged children, I am actively involved and up to date on the local education issues.
By combining my personal community knowledge, my professional real estate experience, and my strong negotiation skills, I will help you get the home of your dreams in the right neighborhood at the best possible price.